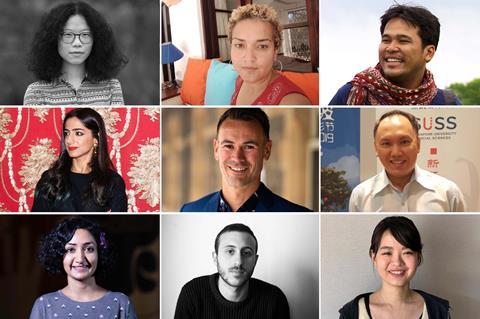 This year Screen International's Future Leaders initiatives is profiling film festival programmers and year-round curators for the first time.
These unsung heroes make a huge impact on film culture and film audience development, yet do not usually get the spotlight. In today's oversaturated, multiplatform world, we need passionate curators and programmers more than ever to champion films and provide vital context to moving image works of all varieties.
Asia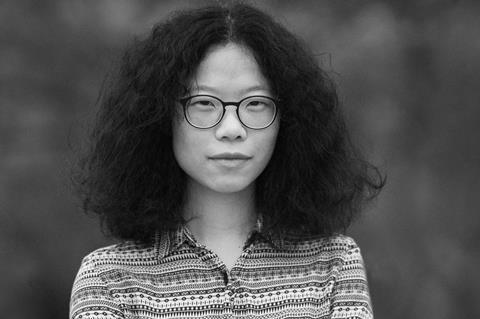 Frida Fan
China, Assistant director, film competition and programming department, Shanghai International Film Festival
Before working at film festivals, Shanghai native Frida Fan worked in photography and the visual arts. When she joined Shanghai International Film Festival (SIFF) in 2014, Fan mainly handled the project market, which last year was expanded to 42 projects across various sections. As part of that role, she scouted in-development projects and tracked emerging Chinese filmmakers. "Selecting projects is like programming films — both are about originality," she says, adding that this experience prepared her for her subsequent programming work.
The benefits flow in both directions. After watching Sun Liang's debut feature Kill The Shadow competing in SIFF's Asian New Talents strand in 2017, Fan included his new project Born In Illusive in the 2018 project market.
For SIFF's 22nd edition in June, Fan is looking forward to presenting a special programme entitled 'A trip to the moon', named after Georges Mélies' 1902 film. She curated 14 lunar-inspired titles, including Fritz Lang's Woman In The Moon, French documentary The Extraordinary Voyage about Mélies' classic and Damien Chazelle's First Man.
SIFF is a big, busy festival, presenting more than 500 films and 1,600 screenings in 45 cinemas over 10 days. Audience favourite SIFF Classics will present 15 newly restored films in 4K this year, including Hou Hsiao-hsien's 1998 drama Flowers Of Shanghai.
In addition to her work at SIFF, Fan also curates the Chinese Art Film Festival London Showcase for Shanghai Art Film Federation and SOAS University of London's China Institute. Discovering talents is her favourite part of the job. "Emerging Chinese filmmakers are now coming from a more diverse and even global background," Fan says. "Many of them are finishing their first or second films, making a refreshing change."
Contact: Frida Fan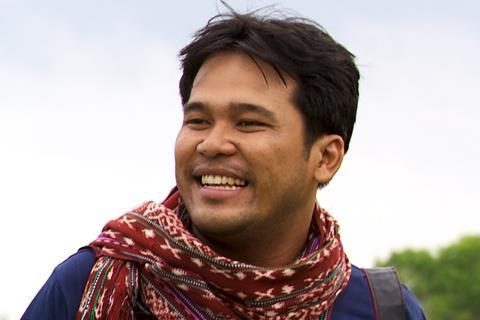 Ifa Isfansyah
Indonesia, Festival director, Jogja-Netpac Asian Film Festival
Filmmaker-turned-programmer Ifa Isfansyah became festival director of Jogja-Netpac Asian Film Festival (JAFF) two years ago, after co-founding the event in 2006 in his hometown of Yogyakarta, a historic cultural city on the Indonesian island of Java.
"I just liked making films and knew nothing about film festivals then. But when I got to know Philip [Cheah] and then Garin [Nugroho], they opened my eyes to the diversity of Asian films and taught me what kind of films we must safeguard," says Isfansyah, who counts Cheah, former festival director of Singapore International Film Festival, and renowned Indonesian filmmaker Nugroho as his mentors.
With a line-up of about 140 films, JAFF is the largest film festival in Southeast Asia and the only international film festival in Indonesia, which has a population of 260 million.
Isfansyah's favourite JAFF programme is the Netpac competition, devoted to first or second features. Last year, he was particularly pleased when fellow Indonesian — and former JAFF employee — Yuda Kurniawan won the Netpac award with documentary The Song Of Grassroots, about the son of Wiji Thukul, the poet and human-rights activist who disappeared in 1998.
Isfansyah also loves giving a platform to little-known voices, for example Remton Siega Zuasola's Swap, which went on to win the Silver Hanoman award at JAFF 2015. "I hadn't heard about the director before, but later found out he is from Mindanao [in the southern Philippines], which has a robust cinema culture," he says. "I love that it's like opening a new folder."
Prior to programming, Isfansyah started off as a filmmaker, directing shorts as well as feature films Garuda Di Dadaku and The Dancer.
As a producer at Fourcolours Films, recent credits include his wife Kamila Andini's The Seen And The Unseen, which won the international jury grand prize of Berlin's Generation Kplus section in 2018. He is one of the key creative forces that has led to Yogyakarta becoming an indie filmmaking hub — Isfansyah is also a founder of Jogja Film Academy and a curator of Jogja Cultural Agency.
Contact: Ifa Isfansyah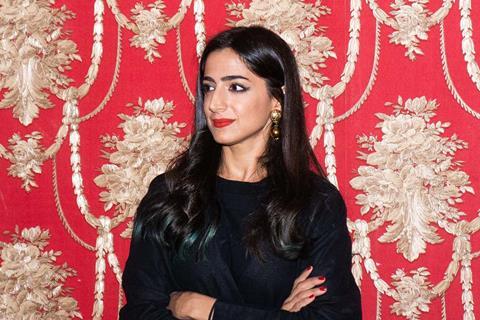 Butheina Kazim
UAE, Co-founder and managing director, Cinema Akil
When quizzed on her favourite part of being a programmer, Butheina Kazim replies: "Seeing the flickering lights on a sea of faces invested in seeing a film."
Bahrain-born Kazim started programming pop-up screenings in Dubai to fill the "big gaping hole" in the cinematic offering of the emirate's burgeoning exhibition sector. "I felt there was room to build a platform that would focus on bringing arthouse films to Dubai," she says.
These pop-up events solidified into the itinerant Cinema Akil platform in 2014, which finally took up permanent residence in the Alserkal Avenue arts centre in Dubai's Al Quoz district in September 2018.
Its programming is built around six pillars aimed at giving space to marginalised communities. "We took a vow for the underdog," says Kazim, who describes the six categories as: "Brave/Badass Cinema, challenging status quo; HerStory, HerStory, HerStory; the Global South and its masterpieces, discoveries, gems — side-by-side; Elixirs of Consciousness, power that is far and wide; social justice, principled and socio-political lens; and great cinema, genius of our world and the joyous universal."
She says securing the exclusive release of the late Agnes Varda and JR's Faces Places in the United Arab Emirates was a notable coup, which also fed into Cinema Akil's commitment to maintaining a strong feminist voice. "I'm proud to say that has remained a celebratory component every month since we opened our doors with films like Agnes's of course, but also Black Girl (La Noire De); Westwood: Punk, Icon, Activist; RBG; Matangi/Maya/M.I.A.; The Judge; Nico, 1988 and more," she adds.
Cinema Akil also highlights Arab cinema, opening its new home in September with AB Shawky's 2018 Palme d'Or contender Yomeddine from Egypt. "It's the ultimate underdog triumph story and from our region and context at that," she says.
Contact: Butheina Kazim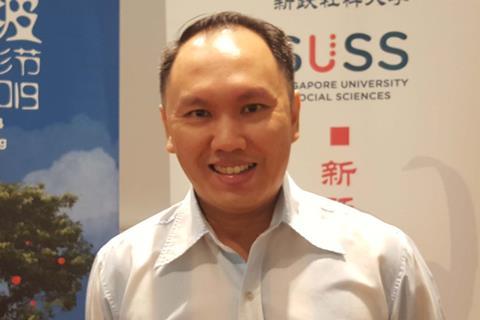 David Lee
Singapore, Festival director, Singapore Chinese Film Festival
Co-founder of Singapore Chinese Film Festival (SCFF), David Lee finds that censorship from Singapore and indirectly from mainland China is the most difficult part of his job as a programmer.
Two weeks before SCFF's seventh edition opened in April this year, four films from Hong Kong and Singapore were still pending at the local censors for carrying "socio-political content", while another two from China had already been pulled due to "technical issues", which is "a common euphemism for censorship", Lee explains. "If this worrying trend of interference is to continue, it would be very damaging to the cultural exchange and the promotion of Chinese independent films via film festivals," he adds.
Last year, Lee was thrilled to present Wong Kar Wai's newly restored Happy Together as the closing film of SCFF, drawing almost 1,000 audience members to the historic Capitol Theatre. "A new generation of cinephiles never had the chance to watch it on the big screen, as it was previously banned in Singapore due to its gay content, except for one screening 20 years ago at Singapore International Film Festival," he says.
Lee is a strong supporter of local films. His first programming job — back in 2008 — was for Sinema Old School, a now defunct independent cinema, and he has been the vice chairman and programming director of Singapore Film Society (SFS) since 2013.
To celebrate the society's 60th anniversary last year, Lee organised a homecoming gala premiere of Singapore-born, US-based Sandi Tan's Shirkers, just ahead of the film's worldwide launch on Netflix.
Through Singapore Film Society, Lee also brings many award-winning films to Singaporean audiences, including ROMA with director Alfonso Cuaron in attendance, marking the director's only visit to the Asia Pacific region for the Oscar-winning film.
Contact: David Lee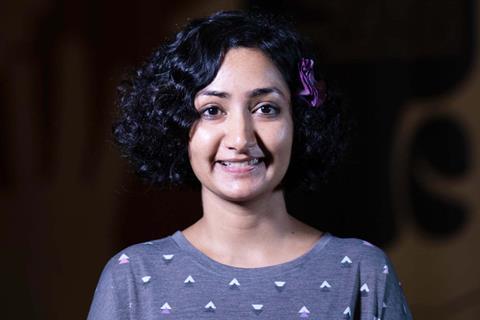 Kalpana Nair
India, Head of programme coordination, Jio Mami Mumbai Film Festival
Kalpana Nair earned an MBA to work in advertising before "taking a big U-turn" into film. She had ambitions to become a producer and worked on TV shows as well as events, in addition to writing about cinema. She joined the Mumbai Film Festival team in 2015. "In India, film programming is not considered a viable career, though that notion is changing, albeit slowly," she says.
Two key mentors have helped her along the way: Mumbai Academy of Moving Image (Mami) artistic director Smriti Kiran "unlocked many horizons for me and actively shaped how I process films", while festival director Anupama Chopra boosted her "deep love for writing on cinema and a rigorous introduction to the basics of journalism, which have been very useful in festival programming".
Nair has an appetite for bringing world cinema to Indian audiences. And she is always learning from the audience, some of whom started queueing seven hours before a screening of Gaspar Noé's Climax. "The audience at Mami is diverse and their appetite for cinema covers a mind-bogglingly wide spectrum," she says. "Contrary to popular perception, our audience is not star-driven or Bollywood crazy. They are passionate about arthouse cinema."
Nair cites Pity by Babis Makridis, Island Of The Hungry Ghosts by Gabrielle Brady and Reza by Alireza Motamedi as standouts from last year's festival. The best part of the job, she says, is "discovering a film that comes out of seemingly nowhere and which has special resonance in an Indian cultural context".
Contact: Kalpana Nair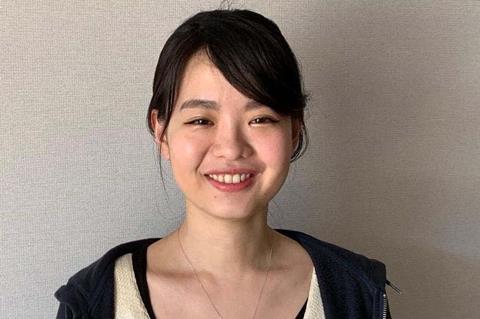 Ikuko Takasaki
Japan, Programmer, Athénée Francais Cultural Center
When Ikuko Takasaki was a university student, Tokyo's Athénée Francais Cultural Center (AFCC) was her favourite place for watching non-mainstream films. She began working there part-time selling tickets in 2012 after finishing her master's degree, then stepped up when an opportunity arose to programme an event around pioneering African-American director Oscar Micheaux. She now works closely with AFCC chief programmer Masamichi Matsumoto, who has been her mentor over the past six years.
Founded in 1970, ACFF is one of Japan's oldest so-called 'mini theatres' — independent cinemas that show non-mainstream work. With a year-round programme of contemporary and classic films, "compared to annual film festivals, we have more opportunities to screen a variety of films and we're able to take risks that we might not be able to otherwise", says Takasaki.
A priority is to give hidden talents a spotlight. Before Japanese filmmaker Teiichi Hori died suddenly in 2017, Takasaki organised the first screenings of Tenryu-ku, his documentary series about the lives of tea farmers living on steep mountain slopes. It proved a hit, leading to screenings in France and Portugal.
Another notable curation was My Mother-In-Law by legendary Malay filmmaker P Ramlee, whose work remains mostly unknown in Japan. The unforgettable last scene, in which the protagonist stabs his eyes with forks, made a big impression with AFCC audiences, who demanded repeat screenings. Takasaki is now planning a retrospective of Ramlee's greatest works.
For Takasaki, making possible the experience of seeing a film on the big screen remains the programmer's most fundamental mission. "The role of the programmer has become more important than ever," she says. "With the overabundance of choice on the internet, curation brings a film directly to an audience, complete with context and a sense of perspective."
Contact: Ikuko Takasaki
Africa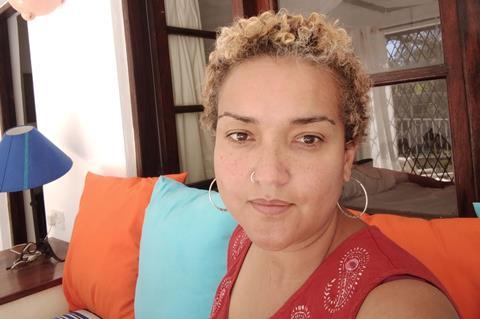 Sheba Hirst
Kenya, Festival director, NBO Film Festival
Sheba Hirst realised something was wrong in Kenya when her collaborator Mbithi Masya made his feature film Kati Kati — which won the Fipresci Discovery prize at Toronto International Film Festival 2016 and toured the global festival circuit — but it "would not be presented at a notable film festival in Nairobi", she recalls.
Hirst and Masya — who now serves as NBO's artistic director — took the bold move in 2016 to "establish a film festival in Nairobi, which would reawaken Nairobi's flailing cinemagoing culture and appreciation of film made in Kenya, while also bringing in outstanding films from around Africa and the rest of the world that do not traditionally come to Kenya".
For this year's June festival, highlights include psychological drama Lusala, the debut feature of Kenya's Mugambi Nthiga; Chiwetel Ejiofor's The Boy Who Harnessed The Wind, which she describes as "a hugely impactful film"; and Joel Zito Araujo's My Friend Fela, about the relationship between African music icon Fela Kuti and his Cuban biographer Carlos Moore.
Hirst, who also works in music, TV and theatre through her company Rainmaker Ltd, says: "Audiences in Nairobi care deeply about good storytelling and that fundamentally is what we're about."
Those audiences are going on a journey with this young festival: attendance grew five-fold between 2017 and 2018, and the team expects the numbers to triple from 2018 to 2019. "Nairobi audiences are more subtle than we had expected — we had to turn people away from our arthouse film screenings for instance," she says. "Because the audiences are in some cases over-served with digital options for content, curation is going to be increasingly important. This really fortifies the role that the film festival stands to play as a tastemaker for cinema from the continent in particular."
Contact: Sheba Hirst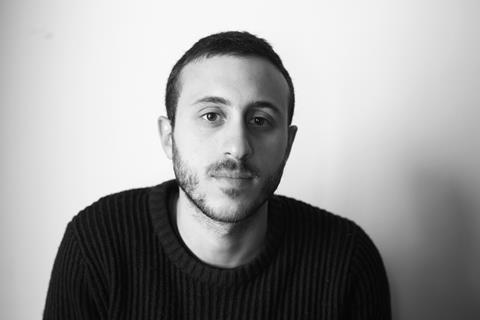 Youssef Shazli
Egypt, Managing director, Zawya
"I come from a family of filmmakers and producers so I was in this environment from an early age," says Youssef Shazli, managing director of Cairo's only permanent arthouse cinema, Zawya. Egyptian filmmaker Youssef Chahine was his great uncle and his mother is producer Marianne Khoury, managing director of Misr International Films (MIF), which works across production, distribution and exhibition.
Despite these cinematic connections, Shazli studied international development and political science, before becoming involved in MIF's screening series Panorama of The European Film. "Over time it got bigger and bigger and we felt it made sense to take it to another level and open a permanent space," he says.
After four years squeezed into a single-screen venue, Zawya moved in September 2018 to the historic arthouse venue Cinema Karim, operating in connection with, but autonomously from, MIF. The programming is a mix of mainstream arthouse fare and independent Egyptian cinema.
Zawya also organises a number of festival-style events, led by Cairo Cinema Days, showcasing work from the independent Arab film scene across all genres. "We try to strike a balance between more commercial features, films that are Oscar nominated and titles that played the big festivals like Cannes and Berlin. Right now, we're playing Capernaum, that's our big Arab film of the year," he explains. "We also show edgier independent Egyptian films that we know won't get a release in other cinemas. We know there is interest in what local young filmmakers are doing."
"The third part of our work is distribution," he adds. "We distribute a handful of mainly local films each year, working with them from a festival premiere through to a cinema run and sales where possible."
Shazli cites Kawthar Younis's feature documentary A Present From The Past — following the director's trip to Italy with her father to find an old flame — as a film Zawya has successfully championed. "It was a graduation film and quite basic but we fell in love with it," he says. "We took a risk and it was a big success. It was a good reminder of why we do this."
Contact: Youssef Shazli
Australia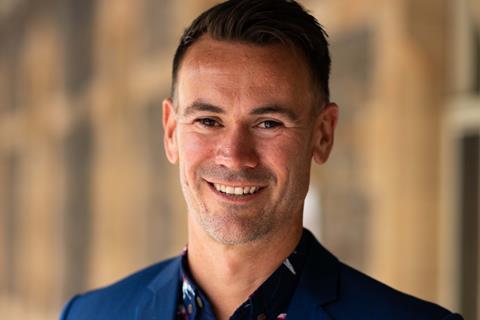 Mat Kesting
Australia, CEO/creative director, Adelaide Film Festival
Mat Kesting caught the film bug at university. "With a friend, I ran a filmmaking competition and short-film festival called 15/15 Film Festival. It toured 22 locations around Australia, commencing with a weekend gala event in Melbourne that regularly sold out a 1,500-seat venue."
He later made the career path more official, joining Brisbane International Film Festival, working at cultural venue Mercury Cinema (for a while programming a strand for adventurous elderly viewers), before joining Adelaide in 2015 as programme manager. This year, he was promoted to CEO/creative director.
"It's all about audiences for me and meeting their expectations while also challenging them," says Kesting.
Films the Adelaide audience loved at the 2018 festival included Chris The Swiss by Anja Kofmel, documentary Oscar winner Free Solo, Happy Sad Man by Genevieve Bailey, Lukas Dhont's Girl, Garin Nugroho's Memories Of My Body, Emu Runner by Imogen Thomas, Lee Chang-dong's Burning and Gabrielle Brady's Island Of The Hungry Ghosts.
"I love that Adelaide Film Festival supports Australian filmmakers and new production through equity investment," Kesting says, pointing to films such as Sweet Country, Hotel Mumbai and The Nightingale. Adelaide also supports innovation through initiatives like the Hive Lab & Fund, or backing visual artists to generate new works, as in 2018 with British disabled artist Sue Austin's underwater live art show Creating The Spectacle!.
He is also keen to support indigenous Australian filmmaking. "There's a powerhouse of talent held by an amazing group of indigenous women creatives that includes Miranda Tapsell and Nakkiah Lui and actors such as Elaine Crombie," says Kesting. "I really hope we see more work from them."
Contact: Mat Kesting