The 38th Hong Kong International Film Festival (HKIFF) opens March 24 with two films: the world premiere of Pang Ho Cheung's family drama Aberdeen and the Asian premiere of Fruit Chan's black comedy The Midnight After.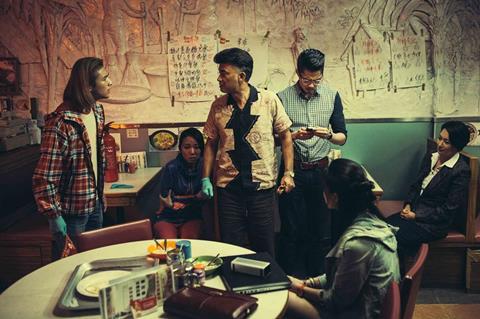 The festival will close on April 7 with Dante Lam's thriller That Demon Within, which like The Midnight After, premiered in Berlin.
"We're very happy that we're able to open with two Hong Kong movies and close with one," says Roger Garcia, executive director of the HKIFF Society. "Our sense of discovery comes from Hong Kong and Asian films." HKIFF will screen 300 titles from 56 countries and regions, with 88 world, international and Asian premieres.
A continuation of the festival's collaboration with Chinese media company Youku, Beautiful 2014 - comprising four shorts directed by Hong Kong's Shu Kei, China's Zhang Yuan, South Korea's Kang Je-gyu and Australia's Christopher Doyle - will have a gala premiere.
The festival will also world premiere Three Charmed Lives, its omnibus production with Fushan Features, directed by well-known actors: Taiwan's Chang Chen, South Korea's Jung Woo-sung and Hong Kong's Francis Ng.
Adam Wong's ICAC Investigators 2014 - Better Tomorrow will world premiere as part of the festival's celebration of the 40th anniversary of Hong Kong's Independent Commission Against Corruption (ICAC).
HKIFF is also celebrating the 50th anniversary of Sino-French diplomatic relations with a screening of Abuse Of Weakness and star Isabelle Huppert giving a masterclass. Chinese film-maker Jiang Wen will present newly restored Devils On The Doorstep and In The Heat Of The Sun, included in a full retrospective.
Philippines Day on March 30 will pay tribute to the victims of Typhoon Yolanda with films such as Erik Matti's On The Job. A portion of the ticket sales will be donated to typhoon relief.
HKIFF highlights also include Berlinale award-winners Diao Yinan's Black Coal, Thin Ice, Lou Ye's Blind Massage and Yoji Yamada's The Little House plus fashion designer Agnes b's first feature, My Name Is Hmmm…