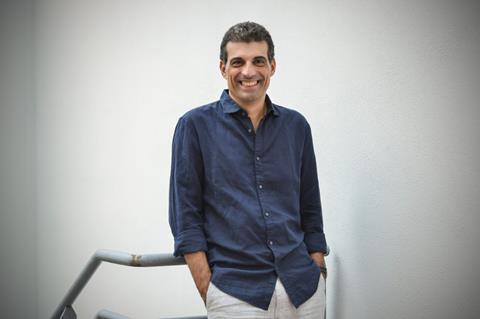 Berlin-based Egyptian director Samir Nasr's prison drama Sharaf, which is having its world premiere in the inaugural edition of the Red Sea International Film Festival (RSIFF) this week, has been more than a decade in the making.
It is adapted from the 1997 novel of Egyptian dissident writer Sonallah Ibrahim, who collaborated with Nasr on its adaption to the big screen.
Drawing on Ibrahim's diaries during a spell in prison in the 1980s, the novel follows a young male prisoner, the titular Sharaf (which means 'noble' in Arabic), who falls prey to the sexual advances of older, hardened criminals.
Nasr, best known for his 2004 debut feature, the German-language Seeds Of Doubt, has transformed Ibrahim's naturalistic novel into a parable about the Arab world, with the microcosm of the prison mirroring the complex situation of Arab societies living under dictatorship and poverty.
Nasr grappled with how to best adapt Ibrahim's sprawling collage of prisoners' tales. "It could have been made into a terrific series of 25 or 30 episodes," says Nasr. "We filmed many of the prisoners' backstories. They're beautiful, but we realised in editing that they distract the audience from the main plot. It's a mosaic with too many stones. They'd make great bonus material for the DVD."
In the early stages of development on Sharaf, Nasr had hoped to shoot the film in Egypt as a 100% Egyptian production.
"It was very important for me to work in Egyptian cinema. It was 10 years ago when we started this project, and Egyptian cinema then was very, very different than today," he says.
However, rising censorship issues in Egypt under the regime of president Abdel Fattah al-Sisi forced the director to move the production to Tunisia, where he shot the film with a pan-Arab cast featuring actors from seven countries.
"We had specific actors in mind when we wrote the screenplay and we pursued that project for many, many years," he explains. "People wanted to work with me, but it proved impossible to find an Egyptian producer. Egyptian partners would show interest, and then would demand silly changes to the screenplay that would change everything."
He finally set the production up as a predominantly European one. It is lead produced by Germany's Soilfilms Media with co-producers including Tunisia's Zone Art Films, Germany's Teamwerk.Die Filmproduktion, France's Les Contes Modernes, Luxembourg's Wady films and Germany's Neue Mediopolis.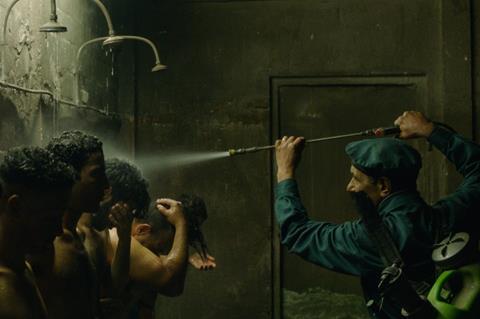 "The truth is the film got a censorship permit from Egypt in 2016 but for various reasons we couldn't shoot at that time," Nasr explains. "When we were ready to shoot in 2019, we tried to renew the permit, but they simply didn't respond, for weeks and months.
"At that time, the cast was becoming very afraid," he continues. "The idea had been to bring the Egyptian actors to Tunis. But I decided at a certain point that the actors aren't coming because they're afraid of making a movie without an Egyptian censorship permit. That was when we decided we have to make this an international production.
"When you work so long on a project," he reflects, "you change and the world around you changes."
Because an Egyptian shoot was impractical, Nasr and Ibrahim were forced to revisit their screenplay. Consequently, the director's discussion of the adaptation frequently segued into anecdotes from a frustrating production.
"What attracted me about the novel was its brilliant summation of this Egyptian reality, or this Egyptian madness," he recalled. "By focusing on a really young guy, I feel that Sharaf becomes the embodiment of millions of young people all over the world. They have these dreams and aspirations, and they are crushed in a system they don't really understand."
"We always felt this was our film about the Mubarak era, so when that period ended we decided it will be a film about the past," he says, referring to Egypt's 2011 revolution that overthrew dictator Hosni Mubarak.
"Two or three years later, we decided Sharaf is still today's story," he continues. "Sonallah's novel is extremely naturalistic, with amazing details he'd witnessed, but I was having second thoughts about making the film naturalistic. I don't believe in making a film about Egypt with a non-Egyptian cast and crew."
"So I went back to Cairo and spent a long three days with Sonallah, and we shifted the screenplay from Egypt to this no-place. The narrative frame became more of a parable, more Kafka-like in a way. Sharaf is no longer a film about Egypt. It's about the Arab world."