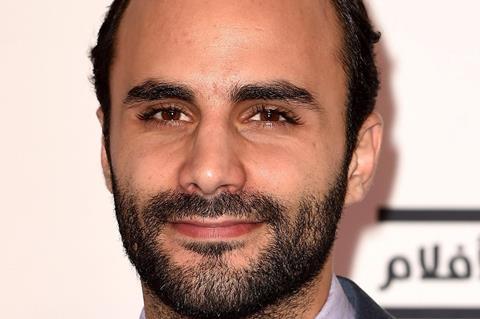 Writer/director Bassel Ghandour offers a unique contemporary look at Jordanian society in The Alleys, which is showing at the Red Sea International Film Festival (RSIFF).

Set in the claustrophic East Amman neighborhood of Jabal al Natheef, it follows a young couple who are blackmailed about their forbidden relationship, with gossip and gangsters only making matters worse.
The debut feature is a Jordan-Egypt-Saudi Arabia-Qatar co-production, produced by Yousef Abed Alnabi and Rula Nasser. Ghandour, who was born in Jordan and attended the University of Southern California film school, previously co-wrote and produced Theeb, which was nominated for a best foreign-language film Oscar in 2016.
The Alleys is sold by Elle Driver; it premiered in Locarno, played at the BFI London Film Festival and has its first showing at RSIFF today (December 9) as part of the first feature competition, before heading to Rotterdam in January.
Where did the initial idea for The Alleys come from?
The first thing I gravitate to is usually an atmosphere or location or world. I was attracted to tell the story of this neighbourhood where you have this intimacy – close friendships, brotherhood, sisterhood, family – and also the scrutiny of the conservative neighborhood. That conservatism leads to judgement, and I wanted to examine conforming to social ideas versus managing one's own desires.
Did you spend time in this neighborhood during your research? I guess you wouldn't be welcome in the ladies' hair salon…
I did a lot of research, but the hair salon wasn't first-hand research [laughs]. I spent long hours walking with my friend Mahmoud Abu Faha [also an executive producer on The Alleys] – he has lived in this place and knows everyone, and we'd spend long hours walking around the neighborhood and soaking up the stories, the atmosphere, the characters. We had to decide what is truth and fiction from the stories people tell – gossip is in the soul of the neighborhood.
Why use the device of a narrator?
At first I was opposed to the idea of a narrator, there's a stigma to it. But I thought it would be nice to give the audience a mirror of the experience I had with Mahmoud, [where] someone would pass and we'd have a little chat, then that person would walk off and I'd hear their story. Everybody has a story and you don't know what's true or what's exaggerated.
This film features a tender love story but also has elements of drama, action and thriller. How did you pack all of that in?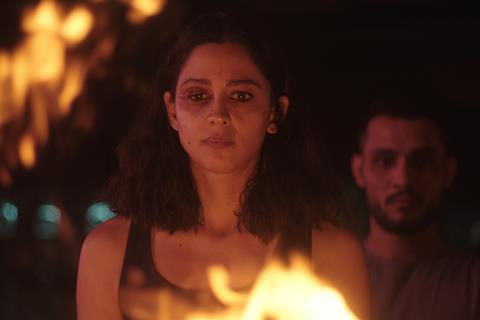 In doing the research, I was just met with so many different characters and interesting ideas and stories that I thought to tell the complete story of a neighbourhood, we needed to work a lot of these [elements] in. Integrating it all just evolved draft after draft. I wanted to try to connect the stories and characters and have a domino effect.
We certainly haven't seen a film like this from Jordan before. Did you have that in mind?
I was hungry to create something that appealed to my tastes, which sit somewhere between arthouse and studio films. That's where I wanted it to land, and in terms of financing that was a tough place to be because generally co-productions, especially in the Middle East, favour more arthouse, issue-based films. I got some notes back that said, "This is too American." That's a fair note. Maybe the Egyptians do this kind of film more, but we don't in Jordan.
This film is so different to Theeb, which you produced and co-wrote. But were there specific things from working on that film that helped you on The Alleys?
I learned so much on Theeb, it was a fantastic experience. One important thing in terms of the writing I learned was that research is crucial. This film is very different from Theeb – it's multi-character, urban, contemporary. I was attracted to finding how this story would best be told. That was an exploration.
The Red Sea Fund was one of your backers, and now you're bringing the film to their first festival. How to you feel showing the film to a Saudi audience?
There is a huge market there, and a fantastic culture. So it's wonderful to see that cinemas are opening and people will be able to see this film on a big screen. It's heartbreaking there weren't cinemas there for such a long time, but hopefully now cinemagoing becomes part of the social lifestyle. It's exciting. I'm excited to see how the film lands with an Arab audience.
What else are you working on?
I'm working on a docu-series about five Syrian refugees who were in Jordan when they were scouted by a Brazilian football academy. We've been following them for four years. I'm writing some content in English as well. I'm finding my place [after recently moving to London from Amman] and finding the story that I would be the right person to tell.