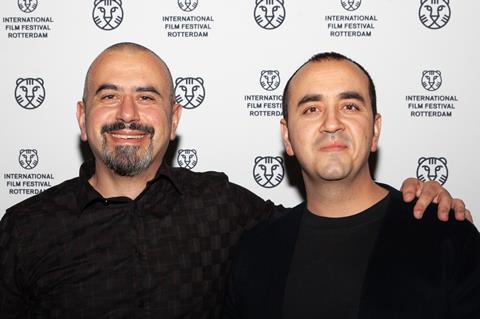 Palestinian filmmaker Muayad Alayan returned to international Film Festival Rotterdam (IFFR) this month for the world premiere of A House In Jerusalem, screening in Limelight.
IFFR has been an immense presence in Alayan's career. The Reports On Sarah And Saleem premiered in 2018 and received support from the festival's Hubert Bals Fund. He also participated in CineMart in 2019 with A House In Jerusalem.
He says the idea for A House In Jerusalem began with his parents.
"Our family from our mother's side and father's side are both refugees who had to relocate within Palestine when the state of Israel was created in 1948," recalls. "They were among the few lucky ones who actually became refugees within their own country – they were not forced to move to other countries, but both families were forced to leave their homes, their business, their property, their land.
"My father and grandfather used to own a butchers in West Jerusalem, which is the neighbourhood where A House In Jerusalem is set," he continues. "My father was a delivery boy delivering his meat on his bike to the neighbours, the churches, the monasteries and the schools in the area.
"Growing up, both our parents and our grandmother were really obsessed with their past and the life they had had. We grew up feeling that a piece of them was really stuck in time in those houses, that era, that neighbourhood. My father used to drive us to school and tell us stories about his neighbours and the shops that used to be there. He saw a totally different reality to the neighbourhood we saw. He would give you directions and you would not be able to use them, because the things weren't really there."
A House In Jerusalem is about a Jewish girl from the UK, played by Miley Locke, the young star of BBC series There She Goes Miley, who moves to Jerusalem with her father, played by Johnny Harris, to her grandfather's home, after the death of her mother. But the home appears to be haunted by another presence – that of a young Palestinian girl.
Alayan started working on a rough first draft of the feature in 2009, alongside his brother and partner at his Bethlehem-based production company PalCine Productions, Rami Alayan. They decided to put the project on hold, feeling it was too ambitious an undertaking for their first feature.
By the end of 2018, they had two features under their belts – The Reports On Sarah And Saleem and their debut, Love, Theft And Other Entanglements, which premiered at Berlin, where the brothers will return next month to take part in the Berlinale Co-Production Market with upcoming detective noir O Little Town Of Bethlehem.
They also had a burgeoning selection of industry contacts to call on, so the brothers returned to the feature, knowing that they would have construct a web of co-producers to close the financing. "Palestine is a small country. It's hard to call it a [film] industry, even," says Rami Alayan.
"Some things have changed, some things have improved," says the director Alayan, "but really super minimal. There are still no public funds that we could easily access. There are a few Arab funds that are accessible to filmmakers from the entire Arab region, but they also have very limited resources.
"Most Palestinian filmmakers end up immigrating and moving elsewhere, and become faster at producing their films. Things have changed a little bit with recent developments with [streaming] platforms in the region, like Netflix and [Dubai-based platform] Shahid, it's still mostly entertainment and mainstream [content]. But every now and again, they do pick arthouse and independent films."
They had worked with Dutch production company KeyFilm and Greek sales agent Heretic on The Reports On Sarah And Saleem. Both came on board for the project, alongside Rachel Robey and Al Clark from UK outfit Wellington Films, who they had met a workshop in Ramallah.
While the original story had been about a US family – Rami is based in California – the narrative relocated to a UK father and daughter, which helped it to qualify for the Palestine-UK co-production agreement. Further co-production partners are Metafora, ZDF/ARTE, Cocoon Films and Red Balloon Film, in partnership with MAD Solutions and with the support of the BFI Film Fund, the Netherlands Film Fund, MOIN Hamburg Filmförderung and Pont Neuf Productions.
The UK casting was done by leading agent and Screen Star of Tomorrow 2020 Aisha Bywaters. With a lack of agencies in Palestine, an open call went out and, Sheherazade Makhoul Farrell, who is born in Jerusalem and of Palestinian and British heritage, was selected as the young Palestinian girl in the story.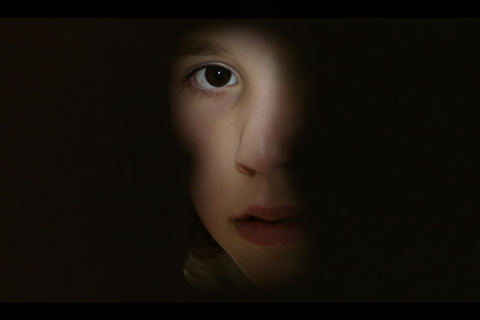 Complex conditions
Shooting began in the summer of 2021 and was hit with an avalanche of challenges. Filming took place in the Israeli occupied West Jerusalem, as well as East Jerusalem and a refugee camp in Bethlehem, which both have greater Palestinian population. Underwater scenes were filmed in the UK, at Pinewood Studios.

Shooting in the fraught Israeli and Palestinian territories was made even more difficult by Covid restrictions, with Israel and Palestine on separate lists of acceptability for travel into UK, and different levels of quarantine required. Obsessively careful scheduling had to be put into place.
"Normally I would tell you stories of the challenges of filming under occupation and having to deal with Israeli military in certain areas. We had to still take this into consideration. But Covid made that all look [like] nothing," says Alayan.
He qualifies that shooting in the contested territories is incredibly difficult: "We usually do guerrilla filming. As a Palestinian crew filming in West Jerusalem, you have no choice but to shoot with a very minimal crew and make it look like a documentary.
"It always helps to have a European crew. We looked like an international group of people."
Finding a house in West Jerusalem to film in was near-impossible. Most now have Israeli residents, with Covid another barrier to people welcoming a production into their homes. Exteriors were filmed in West Jerusalem, with the garden and interiors filmed in an East Jerusalem property.
At a time in which Palestine-Israel relations have further flared up, are there fears about any backlash to the film? "I hope there will be debate and an eye-opening experience for some," says Alayan. "It's a story told through kids, but it's not only for kids. It puts a mirror the adult world."