Screen spoke to director Guy Raz about making the low-budget family drama, which plays in competition at Jerusalem.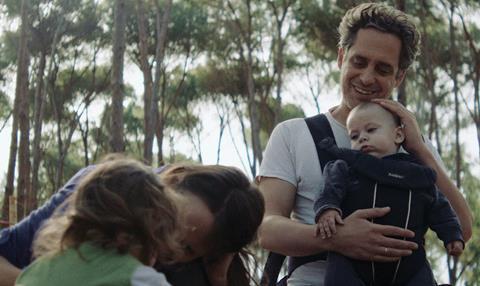 Cinematographer Guy Raz (Yossi, Big Bad Wolves) is at Jerusalem Film Festival (July 7-17) this week with his debut feature as a director, the family drama We Had A Forest, which plays in the festival's Israeli Feature Film Competition today (July 8) and tomorrow (July 9).
The project had humble origins, with Raz eventually turning to Israeli crowdfunding platform HeadStart — launched in 2012 — to raise production finance after finding himself unable to source funds from elsewhere, and seeing his script turned down by Tel Aviv International Student Film Festival's graduate competition.
"I had approached them [the Israel film funds] but these things can take a very long time," explains Raz, who acted as director, writer, producer, editor and cinematographer on the film. "I couldn't wait because there was only a short window when I could shoot due to my cast and my work as a DoP." The online campaign raised $13,000 (ils50,000) from 146 backers, enough to shoot a 30-minute short, with all of his crew and actors — including Yaron Motola and Liron Weizman, who Raz knew from previous projects — agreeing to work for free.
However, salvation came in the form of the Gesher Multicultural Film Fund, which informed the director eight days into the shoot that it would provide an extra $39,000 (ils150,000) towards the budget, allowing him to make the snap decision to increase the running time to a feature-length 80 minutes as well as pay his crew and talent for an extra eight days of filming.
"We were making a feature film with a short-film budget. When the money arrived, it gave us a lot of confidence," he says.
After wrapping We Had A Forest, which follows a family who suffer a tragic bereavement when the father leaves his child unattended in his car, Israel Film Fund provided an additional $52,000 (ils200,000) towards post-production.
Looking forward, Raz is hoping the premiere here at JFF may lead to international festival berths later in the year.