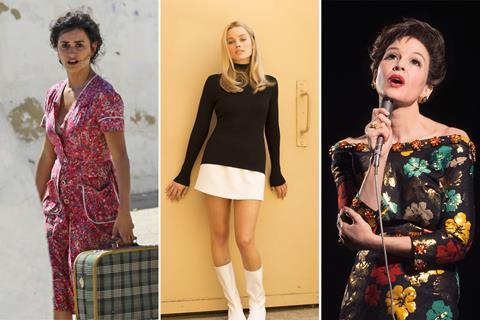 2018/19 was a tumultuous award season, with various axed Oscar updates, a "surprise" best picture winner and the ongoing debate about the inclusion of Netflix titles.
It was also one of the most eclectic line-up of awards hopefuls in many years, with the Oscars in particular demonstrating the impact of the Academy's attempts to create a more diverse, younger and international membership base - at the nominations stage at least. Screen looks ahead to next year's race, the challenges facing Oscar and Bafta organisers, and highlights some of the titles likely to be in the running.
Netflix will be back
Netflix is in the awards race to stay, for the next few years at least. And the streaming giant's ability to disrupt everything it touches shows no sign of abating. Exhibitors around the world are waiting to see what kind of global theatrical release - beyond an awards-qualifying one – Netflix may give to Martin Scorsese's potential contender The Irishman and their rumblings of discontent are only going to grow louder unless the streamer introduces a bona fide theatrical window.
Netflix has indicated it will also give limited theatrical releases to JC Chandor's Triple Frontier, starring Ben Affleck and Oscar Isaac, and Dan Gilroy's Velvet Buzzsaw, with Jake Gyllenhaal, Rene Russo and Zawe Ashton this year. It also has new projects from prestige international filmmakers including Noah Baumbach (an untitled project starring Scarlett Johanssen and Adam Driver), Dee Rees (The Last Thing He Wanted, starring Anne Hathaway), Wash Westmoreland (Earthquake Bird with Alicia Vikander), Steven Soderbegh (The Laundromat, starring Meryl Streep and Gary Oldman) and Fernando Meirelles (The Pope). In the UK, Bafta is going to have to work hard to keep on side theatrical exhibition partners such as Vue Cinemas and Cineworld as Netflix deftly meets all BAFTA's current theatrical eligibility requirements.
Bafta's ongoing eligibility dilemma
On the other side of this debate are the independent UK producers who are choosing a deal with a streamer over a theatrical deal with a UK distributor when the latter may struggle to afford a decent campaign. And the call is growing louder for Bafta to acknowledge this. Bafta said it forensically reviews its processes every year and perhaps there may be some movement on this for the 2020 season.
The two Bafta categories of main interest are the best British film where a film has to screen at 10 commercial sites for an aggregate of seven days in each. This is 70 screenings in total and beyond the budgets of many smaller distributors. The other is the best debut feature by a British writer, director or producer, for which a film has to play theatrically for seven non-consecutive days, just seven screenings, to be in contention. The issue - which is not confined to Netflix but let's use it as an example – is that while a Netflix 'released' film such as The Boy Who Harnessed The Wind will definitely be in the running for the latter as is the feature debut of actor-turned-director Chiwetel Ejiofor, the filmmakers may also want it to be considered for best British film. Under present Bafta rules it will not be able to (unless Netflix gives it 70 theatrical screenings in the UK which is not thought likely.)
One possibility is to bring the rules for best British film in line with best British debut and ask films to choose whether to compete in either best British film or the main best film category. This would have the added benefit of giving the independent UK film industry a heavyweight category of its own in an awards ceremony dominated by US-backed titles. Further UK-produced films likely to be in the awards conversation include Armando Iannucci's take on The Personal History Of David Copperfield and Asif Kapadia's long-awaited Maradona documentary. Sam Mendes is also due to start shooting First World War drama 1917 later this year.
How can women directors come to the fore?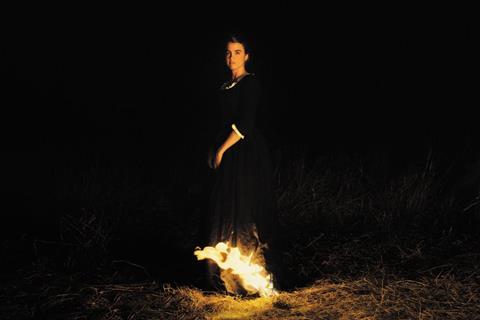 Real change is unlikely to come quickly to the awards voting bodies that failed to nominate a single woman director this year. But that does not mean it should be business as usual. Distributors and awards strategists should play their part in shouting to the high heavens about the sheer number of films directed by women that could and should be part of the awards conversation this year. Sundance showcased multiple well-received films by woman directors - Joanna Hogg's The Souvenir, Gurinder Chadha's Blinded By The Light. Lulu Wang's The Farewell, Nisha Ganatra's Late Night, and May el-Toukhy's Danish-language Queen Of Hearts. (Trine Dryholm stars in this early foreign-language contender).
Later this year there will be Greta Gerwig's Little Women, with the stellar cast led by Florence Pugh, Saoirse Ronan, Emma Watson and Meryl Streep, Marielle Heller's Mister Rogers' biopic A Beautiful Day In The Neighbourhood, starring Tom Hanks, first-time director Andrea Berloff's New York gangster drama The Kitchen, featuring Melissa McCarthy and Elisabeth Moss, as well as plenty of interesting films by women of colour including Melina Matsoukasa's Queen & Slim, written by Lena Waithe and starring Daniel Kaluuya, and Kasi Lemmons' Harriet.
In the UK there is Sarah Gavron's Untitled Girls film and Sally Potter's Molly. Sofia Coppla is in pre-production with Rashida Jones and Bill Murray for On The Rocks and it may be ready in time for the end of the year, while Cannes is tipped to host the premiere of Celine Sciamma's hotly-anticipated (pun intended) French-language Portrait Of A Lady On Fire.
Getting out of the 'best actress ghetto'
Sundance also highlighted a number of female-centric films that should not be limited to best actress recognition, including Bart Freundlich's After The Wedding, with Julianne Moore and Michelle Williams, and Paul Downs Colaizzo's Brittany Runs A Marathon, showcasing newcomer Jillian Bell, which Amazon snapped up in a record-breaking deal. Gavin Hood's Official Secrets starring Keira Knightley also went down well with some critics.
Coming up are three much-anticipated literary adaptations - Richard Linklater's Where D'ya Go Bernadette, starring Cate Blanchett and Kristen Wiig, Joe Wright's The Woman In The Window, starring Amy Adams, and John Crowley's The Goldfinch, with Nicole Kidman and Sarah Paulson, The latter is Amazon in the US and it could mark the first big awards season run for the rival streamer. The word is also good on Renee Zellweger as Judy Garland in Rupert Goold's Judy.
Impact of date change
The 2020 Oscars will take place on February 9, effectively two weeks earlier than its regular position (this year's ceremony took place on Feb 24). The ramifications of that move have, so far, been the Baftas responding by shifting to February 2 for 2020, keeping the UK ceremony prior to its US counterpart but now only by one week, and the Berlinale moving to the later slot of February 20 – March 1, placing the festival post-awards season.
The dates shift will mean the traditional release window for awards contenders, between November and the ceremonies in February, will be truncated from 2020, with two weeks disappearing from the key period post-Christmas when nominated films capitalise on their buzz.
There have long been calls for the major awards ceremonies to take more a year-round view in a bid to stop the fallow periods devoid of quality releases that emerge post-Oscars. In the last two years, Black Panther (released Jan 2018) and Get Out (released Feb 2017) both showed that popular titles can still win awards despite having long left cinemas. 2020 may see distributors take the view that a release date earlier in the year may not be such a bad thing for their awards campaign after all. Quentin Tarantino's Once Upon A Time In Hollywood, predictably the bookies favourite for best picture in 2020 thanks to its starry cast (Brad Pitt, Leonardo DiCaprio, Margot Robbie) and real-life subject matter, has an August release date and could suggest a Cannes bow.
Hosting decisions
Both the Academy and Oscar organisers have a big decision to make regarding their 2020 hosts. It was heartening when Joanna Lumley was picked as the first female Bafta host in 17 years back in 2018, but her performance did not go down well in the room this year (especially an ill-judged gag about BlacKkKlansmen debuting at the "Klan Film Festival"). Will Bafta change things up next time?
For AMPAS, the debate will be whether the Oscars even need a host. This year's compere-less ceremony saw a rise in TV ratings, a brisker pace and a generally positive reception from viewers. Social media commenters were especially taken by Tina Fey, Amy Poehler and Maya Rudolph, presenting the night's first award for supporting actress. The Academy could do worse than sign up the trio for next year, especially as Fey and Poehler won rave reviews for their three Golden Globe hosting stints.
Other early contenders
Further US contenders come in the guise of horror The Lighthouse from Robert Eggers (The Witch) and starring Willem Dafoe and Robert Pattinson; James Mangold's Ford v. Ferrari starring Christian Bale and Matt Damon; and Scott Z. Burns' The Report with Adam Driver, which was acquired by Amazon at Sundance for around $14m. Tom Hooper's star-studded Cats adaptation, could also make a splash, especially in the music and tech categories, while Ciro Guerro's English-language JM Coetze adaptation Waiting For The Barbarians, starring Johnny Depp, Robert Pattinson and Mark Rylance, seems likely to be in the conversation.
Stand-out international contenders include Pedro Almodóvar's Pain & Glory starring Antonio Banderas and Penelope Cruz in a story about a filmmaker in decline and Hirokazu Koreeda's French-language debut The Truth, starring Catherine Deneuve and Juliette Binoche. Both could conceivably make headway in categories beyond best foreign-language film.