With its first film screening in the Cannes Marché, Redbud Studios founder Allen Gilmer explains how his newly launched production and distribution company is looking to position itself in a fast-changing industry.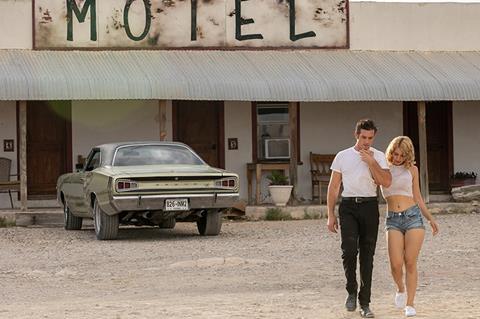 Allen Gilmer is under no illusion about the nature of the independent film industry, even for someone who has had plenty of success as an entrepreneur in other fields. "It is a complex business, with a lot of moving parts," says Gilmer, who made his name as the founder and former head of leading energy industry software provider Enverus.
But Redbud Studios, Gilmer's new film and TV production and distribution operation based in Austin, Texas, is entering the business at what he sees as an opportune moment. "It's a very interesting time," Gilmer suggests, "because so many things are changing very rapidly."
Redbud's first project is Frank & Penelope, which screens in Cannes' Marché du Film (Fabrication Films is handling international sales). The thriller — about a pair of star-crossed lovers, played by Billy Budinich and Caylee Cowan, ensnared by a motel proprietor (Johnathon Schaech) and a psychotic cult leader — is the directing debut of actor Sean Patrick Flanery, whose on-screen credits include The Boondock Saints; he also wrote the script for and starred in Powder. Gilmer and his wife and fellow Redbud co-founder Riki Rushing are executive producers, along with company partners William Shockley and Tom Brady. Scott Dolezal, another Redbud co-founder and partner, produced.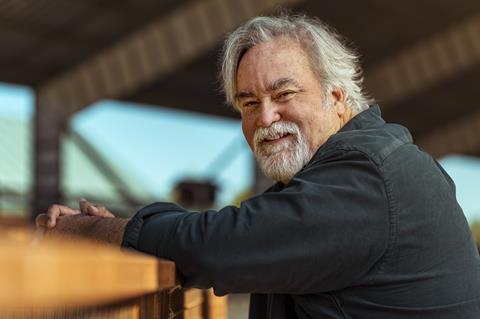 Gilmer, who prior to Redbud had dipped a toe into film as an executive producer of action drama Death In Texas and Quentin Tarantino documentary QT8: The First Eight, says Redbud's debut feature illustrates an important part of the company's strategy. "We like to have a personal connection with the filmmakers and the actors," he says. "There's got to be an element of being able to move the needle on their career trajectories. In this case it was Flanery's first opportunity to be a writer/director, and he just killed it."
Theatrical distribution will be another strategic focus and Redbud plans to use its own distribution team to give Frank & Penelope a cinema release in around 100 theatres in key US markets on June 3.
Theatrical buzz
Gilmer is, for the moment, funding Redbud out of his own pocket. He is not alone in suggesting that, with the theatrical business rebounding after the streaming-dominated pandemic, cinema exposure is still what drives interest in a film, creates a marketing platform and provides audience information that can help a producer negotiate platform deals later in the release cycle. And he believes smaller independent films can thrive alongside the biggest blockbusters.
"I'm not sure theatres are all going to be completely given over to Marvel comic-book movies," he says. "Independent film has a real place." Particularly, adds the longtime Texas resident, in parts of the US beyond the big coastal cities. "Once you get into flyover country, which is definitely where our folk are, they still believe in the glamour of it all."
Redbud aims to make and distribute two or three features a year to tap into that market, with budgets mostly in the $2m-$4m range, and to produce documentaries, scripted series and reality programming for TV and streaming outlets. Rock Me, a comedy series with Flanery playing a singer/songwriter trying to make a comeback in the Austin music scene, is in pre-production, after being rolled into Redbud's slate by creator and executive producer Dolezal.
Projected for a late-summer start is Alina Of Cuba: La Hija Rebelde, a biopic about Fidel Castro's daughter Alina Fernandez Revuelta, who fled from Cuba to the US in 1993. Redbud is working on the bigger-budget feature with other US producers, and Gilmer is hoping the project will push the company into the Spanish-speaking market.
The idea, the executive explains, is that he and the Redbud team will gain experience from each new project and hone their strategy accordingly. "Frankly, I don't know if I've got all the answers, or any of the answers, but I do listen a lot," Gilmer says of his approach to what is, for him, the relatively new business of film.
"With each project we try to take on one piece of the puzzle to see if we can get that right. And then we go to the next project and say, 'Where did we mess up on this last one and what could we do better?'"