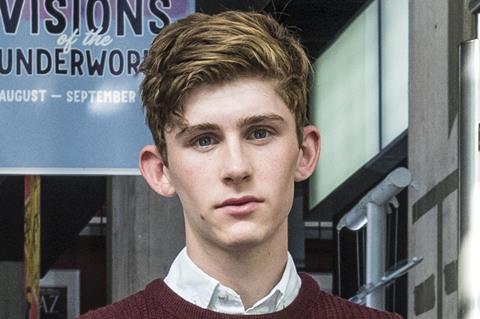 As a child, Fionn (pronounced Fee-on) O'Shea adored his older sister and insisted on doing everything she did — including Saturday morning drama class.
Click here for the complete list of 2017 Screen Stars of Tomorrow.
His first audition was for a short film called New Boy; he got the part, and the film went on to be nominated for an Oscar in 2007. "It was a massive help to have that on my CV," O'Shea says, in his typically understated style.
He started a business degree in case the acting did not work out but, after just a few months, he was cast in Richie Smyth's The Siege Of Jadotville for Parallel Films. Based on the true story of an Irish battalion under attack in the Congo in the 1960s, it shot in South Africa, prompting O'Shea to drop out of the course. The film premiered at Galway Film Fleadh in 2016, and was acquired by Netflix.
While shooting Jadotville, co-star Jason O'Mara recommended O'Shea to director John Butler, who was looking to cast his coming-of-age film Handsome Devil. After recording an audition on his iPhone, O'Shea landed the lead role of a sweet, gawky boy forced to attend a rugby-mad boarding school. Handsome Devil screened at Toronto last year.
O'Shea, who admires fellow Irish actors Cillian Murphy and Andrew Scott, has most recently completed James Kent's Second World War drama The Aftermath, with Keira Knightley and Alexander Skarsgard, for Fox Searchlight Pictures, and has moved on to Channel 4's comedy series Hang Ups opposite Stephen Mangan. "My goal is to work on things that I really care about and with people I really look up to," he says.
Contact: Frances Stevenson and Jessica Jackson, Curtis Brown