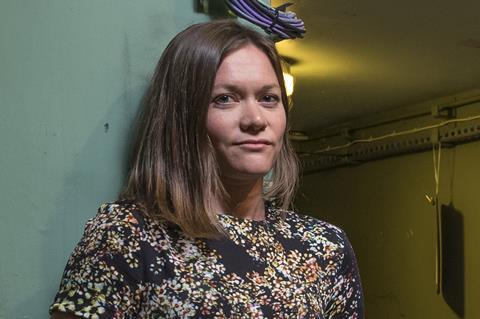 A career in film was not on the agenda for Leanne Welham until, after graduating with an arts degree from Royal Holloway, University of London, she took a job as an editor at a company that produces family home videos.
Stars of Tomorrow One-to-One: Wash Westmoreland & Leanne Welham
There, she was able to borrow in-house cameras, and began making short films at the weekend.
"I made really bad shorts, and then eventually some good ones," she says, smiling.
Welham's break came when she and another director, Ignacio Tatay, won funding from Spanish film festival Internacional de Cine Inedito de Islantilla to produce a higher budget short.
Also made with some of her own money ("I basically bankrupted myself"), Novio played at international festivals and attracted the attention of the now-defunct UK Film Council, which eventually helped to fund her next two shorts.
After a brief stint directing TV, on Channel 4's Coming Up scheme, Welham began working in Africa as a freelance filmmaker for charities.
While doing so she caught the attention of a professor from London's Queen Mary University, who had won a grant to make a documentary about women living with HIV in sub-Saharan Africa.
When approached about the project, Welham decided it would work better as a feature drama and travelled to Africa to interview 85 women about their lives, turning their stories into a screenplay. The resulting film, Pili, was filmed in spring 2016 with a cast of non-actors and played in competition at this year's Dinard Festival of British Cinema in France where it picked up the Audience Award and received a Special Mention from the jury for its Screenplay.
Upcoming projects include The Warning, set over one night in London during the Blitz.
The Second World War thriller has attracted high-profile support in the form of Oscar-nominated producer James Schamus, whose production outfit Symbolic Exchange will co-produce with Parkville Pictures.
Contact: Roxana Adle, Independent Talent roxanaadle@independenttalent.com
Click here for the complete list of 2017 Screen Stars of Tomorrow.