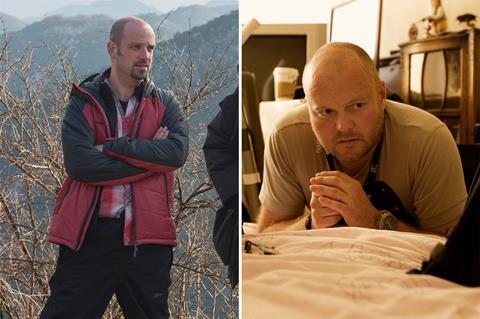 Need to know: Warp Films has launched several directorial careers from their Sheffield base (they also have a London office), with hits including Chris Morris's Four Lions, Richard Ayoade's Submarine and Yann Demange's '71. A partnership with Film4 on the low-budget Warp X scheme, set up in 2005 and co-funded by the UK Film Council, produced Paul King's Bunny And The Bull and Paddy Considine's Tyrannosaur. Among several collaborations with Shane Meadows is the This Is England series for film and television.
Key personnel: Mark Herbert, Peter Carlton, joint CEOs; Barry Ryan, head of production; Niall Shamma, COO/CFO; Robin Gutch, senior executive producer.
Incoming: The casting process for Warp's adaptation of Sheffield-set musical Everybody's Talking About Jamie is underway, aiming for a May 2019 shoot. Warp also acted as facilitator on Xavier Dolan's The Death And Life Of John F Donovan, which premiered at Toronto in September. Also in development are The Bunker, to be directed by Yorgos Lanthimos and written by Peep Show's Jesse Armstrong, and The Death Engine, written by 2016 Screen Star of Tomorrow Melissa Iqbal with Johan Renck to direct. The latter two, plus Jamie, are being made with Film4. Warp is also working on two TV series — Meadows' The Virtues, which he co-wrote with Jack Thorne, and Little Birds for Sky Atlantic.
Mark Herbert says: "If you think about the people whose first films we've done, that's where we know what we're doing. We know what structure and people to put around a first-time filmmaker to support them, and give it the best chance. That's going to happen again with Jonathan [Butterell, the stage director making his first feature with Jamie] — I'm making sure we get a top-notch crew that's got the right spirit to make this film."
Barry Ryan says: "The history of having been independent producers in the film world has set us up brilliantly for the current world. When we did [TV's] This Is England '86, we approached it in the same way we made a film — we were already thinking about what markets it would sell into. We're aware of having a product that could work internationally."
Contact: admin@warpfilms.com