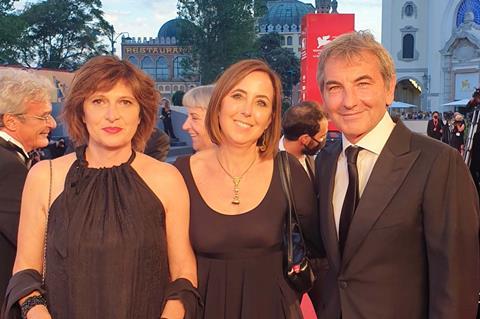 Need to know: Italian National Film School graduates Francesca Cima, Carlotta Calori and Nicola Giuliano teamed up to found Indigo back in 1994. The company produced all of Paolo Sorrentino's short films as well as his debut feature One Man Up, which premiered at Venice in 2001. A major breakthrough came in 2013 when Sorrentino's The Great Beauty was selected for Competition in Cannes and went on to win the Oscar for best foreign-language film. Indigo's films have since been regular guests at A-list festivals, from Antonio Piazza and Fabio Grassadonia's Sicilian Ghost Story (Critics' Week at Cannes) to Fortunata, The Bears' Famous Invasion Of Sicily and Euphoria (each in Un Certain Regard) and Mario Martone's The King Of Laughter in Venice Competition last year. Indigo also founded the sales company True Colours together with distribution and production company Lucky Red.
Key personnel: Nicola Giuliano, CEO, founder and producer; Francesca Cima, founder and producer; Carlotta Calori, founder and producer; Viola Prestieri, head of production; Stefano d'Avella, CFO.
Incoming: Indigo is gearing up to produce Piazza and Grassadonia's next film, while Princess by Roberto De Paolis — whose 2017 debut feature Pure Hearts premiered in Directors' Fortnight — is in post. Also in post is French co-production The Commander by Edoardo De Angelis. Indigo is also producing TV drama Nemesis for Netflix.
Francesca Cima says: "The audiovisual industry is expanding, especially jobs-wise. We must not be swept away by the production frenzy but keep working with passion on our projects while keeping the quality threshold high."
Contact: info@indigofilm.it