France's national cinema agency Unifrance may not have been able to travel but it has certainly kept busy, managing director Daniela Elstner tells Screen.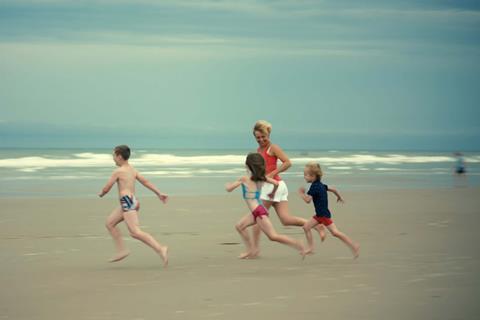 The headquarters of French cinema export agency Unifrance in Paris is home to a small projection room that usually hosts screenings for press, local professionals, and visiting festival scouts and selectors. During the pandemic, it has been deployed as a studio to film interviews, Q&As and roundtables for a variety of virtual events organised by Unifrance to replace its usual inter­national missions.
A steady stream of French film­makers and acting stars have marched through Unifrance's doors as a result. Recent visitors include Emmanuelle Béart to film material for the upcoming virtual edition of the Rendez-vous With French Cinema in New York, at which she is the special guest.
Packed lined-up
The 26th edition of the annual collaboration with Film Society at Lincoln Centre runs online from March 4-14. Opening with Sébastien Lifshitz's Little Girl, it will showcase 18 features including Béart's latest film Margaux Hartmann, Francois Ozon's Summer Of 85, Cannes 2020 label breakout Gagarine and Venice hit Mandibles. Along with Béart's online conversation with Columbia University academic Richard Peña, the programme features two masterclasses: 'How Music Makes the Film', exploring collaborations between directors and composers, and 'Vive la Resistance', looking at the representation of social justice in recent French and US cinema.
"We have come a long way since the start of the pandemic," says Unifrance managing director Daniela Elstner, who recalls the French delegation to New York was cancelled at the last minute in 2020 due to the worsening health crisis. "We got through it the best we could. This year, we've had time to reflect on how to do it and have produced a considered package of interviews and Q&As to accompany the films.
"The whole French film world has stopped by our offices in recent months, from Catherine Deneuve to Suzanne Lindon," Elstner continues. "I was surprised but everyone came, often more than once, and was very enthusiastic. One positive outcome of the pandemic is that we have truly understood the wealth of talent we have and how we can use it better to promote French cinema."
Unifrance has also been gearing up for its annual Mercado Del Cine Francés y Europeo initiative with European Film Promotion aimed at Latin American buyers at Miami Film Festival (March 5-14), as well as the Berlinale and EFM. The body traditionally has a strong presence at the festival and EFM, with its sales agent umbrella stand at the Gropius Bau and Friday night cocktails at the Gropius Mirror restaurant, where producers, buyers and programmers put in an appearance before heading off to a screening or dinner. This year, it participates with a virtual stand and a daily newsletter supporting the French films screening each day. It also held physical press screenings for some titles in advance at its headquarters in agreement with the Berlinale.
The traditional Friday cocktails move online and will be preceded by a quiz around music in French cinema for buyers and sales agents. There will also be online gym sessions each morning. "We did it during the Paris Rendez-vous and it was quite popular," says Elstner of the latter.
As ever, France is well represented across the Berlinale selection with 18 French majority and minority feature-length productions, accounting for 19% of the 95 films in the feature section. Majority-French productions include Golden Bear contenders Drift Away, Petite Maman and Memory Box while minority co-productions include Ballad Of A White Cow and Natural Light, also in Competition. In Encounters, there are We, Moon, 66 Questions and Taste, while Theo And The Metamorphosis plays in Panorama. International sales on all of these titles are handled by French sales agents, who will be out in force during EFM.
Key figures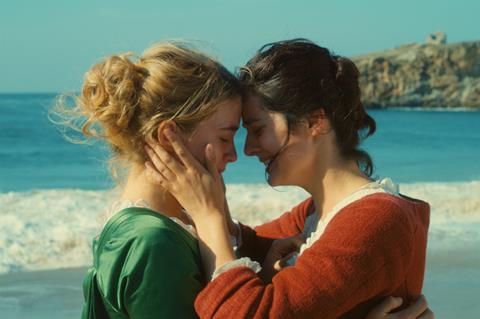 The Berlinale continues a successful run for French cinema at festivals around the world over the past 12 months. According to Unifrance's annual study published during its Rendez-vous With French Cinema in Paris in January, 163 majority and minority French productions were selected in the eight major festivals of Berlin, Busan, Cannes, Rotterdam, San Sebastian, Sundance, Toronto and Venice in 2020, accounting for 19.5% of the films presented, against 199 in 2019.
The situation was more complex, however, at the international box office. The figures gathered by Unifrance registered 13.7 million international admissions for French films in 2020, the lowest since records began.
However, French films did help fill the programming gaps left by the withdrawal of US blockbuster titles. A total of 600 French films were released internationally. Of these, 50 made it into the local top 10 of the markets they were playing.
Top international performers included An Officer And A Spy and Portrait Of A Lady On Fire, which began their theatrical careers before the pandemic took hold. Standout performances later in the year included Les Misérables in Hong Kong, where its release drew 61,000 spectators, and La Belle Epoque, which sold 66,000 tickets in South Korea. The Truth, The Translators, How To Be A Good Wife and Mama Weed were other films that connected with international audiences as cinemas began reopening from early summer onward.
Elstner puts French cinema's ability to keep travelling, even during a pandemic, down to its diversity. "There's a wide palette," she says. "You've got comedies, dramas and animation and then within these genres, the offering is varied. Last year was very strong for animation, for example, with titles ranging from Josep to The Little Vampire.
"That's one of the specificities of French cinema. France is strong, not just because it makes a lot of cinema, but also because it makes a wide range of cinema that respond to different types of audiences around the world."
One happy surprise for Unifrance over the past 12 months has been the success of its online MyFrenchFilmFestival, which clocked up a record 13 million film views this year. Running January 15 to February 15, 2021, the 11th edition showcased 33 French-language, feature-length films and shorts, subtitled in 10 languages, including Korean, Spanish, Polish, Russian, Portuguese (chiefly for Brazil) and Japanese.
Aside from playing on Unifrance's own platform, it was also available via 60 other partners, including Apple TV, Mubi, Amazon Prime Video Direct and local platforms such as Filmin in Spain, HomeChoice in South Korea, TV5 Québec in Canada and Film Movement+ in the US. An international jury composed of filmmakers Monia Chokri, Franco Lolli, Mounia Meddour, Gianfranco Rosi and Rosalie Varda awarded Lifshitz's Adolescents the grand jury prize, while the public prize went to Josep.
"It was a fantastic result for us and one of the interesting things was a 42% increase in views on our own platform," notes Elstner. She suggests it could be due partly to the fact the MyFrenchFilmFestival platform has been more active over the past year, with the creation of a special 'Stay Home' edition at the height of the worldwide lockdown last spring, featuring highlights of its previous 10 editions.
"We already had a growing loyal fanbase around the world for the festival but I think the extended version kept people more connected with the event," Elstner says. "It showed us it's another effective way to communicate with the public all year round."