Ventana Sur is Latin America's foremost international audiovisual market but has been hit by Argentina's financial woes. Co-founder Jerome Paillard tells Screen why he remains upbeat for the 10th edition December 10-14).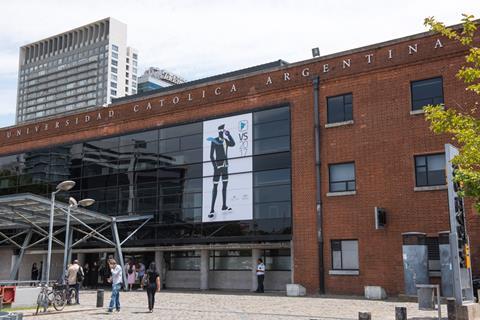 Jerome Paillard, head of Ventana Sur, Latin America's leading market and co-production event, is in good spirits. Despite a crisis in the Argentinian economy and the impact of the dollar on the Ventana Sur budget, Paillard believes the foundations of the local industry are strong enough to ensure the ongoing appeal of the event he co-founded 10 years ago as a joint venture between Cannes' Marché du Film and Argentina's national film body INCAA.
He is getting a clearer picture of its value in the eyes of the industry now that Ventana Sur cannot sponsor as many international guests as before. "Companies and people are deciding to come by themselves," says Paillard, who also says Creative Europe has stepped up the number of companies it is supporting. "That's a good way to measure the value of Ventana Sur as something that has become indispensable. We're happy with the level of the companies and attendance."
Paillard underlines that Argentina is one of Latin America's biggest film industries. "Argentina is, despite the economic situation, a great film country, with film schools, an industry and strong institutions," says Paillard, who is also executive director of the Marché du Film. "It continues to be productive and is very active in co-productions with Brazil, Chile, Spain, France and many other countries. It makes great sense for Argentina to hold the most important Latin American film market in Buenos Aires — even more so now when Ventana Sur also embraces animation, series and docs. I'm very confident that Ventana Sur will continue for decades."
The event kicks off later than usual this year (December 10-14), starting after the G20 summit in the Argentinian capital closes on December 1. Paillard considered holding Ventana Sur before the summit begins on November 30 but realised heightened security in the city in the two weeks leading up to the summit, chaired by Argentinian president Mauricio Macri, could have made life difficult for market participants. Next year, Ventana Sur will return to its preferred early December slot of December 2-6.
The event has evolved since 2009 from a sales market for completed films to more of an acquisitions market for projects and works in progress.
"That's true for each segment — film, animation and Blood Window," says Paillard. "On the film side we've created Proyecta, a series of projects that will be 14 mostly Latin American projects and some from Europe."
Proyecta is a co-production sidebar with a public pitching component. Organised with San Sebastian, it takes its place alongside the market's greater focus on both TV and animation following an enthusiastic response to the Animation! showcase in 2017.
A channel for talent
Regular events at Ventana Sur include the popular Primer Corte, the competition for Latin American films in post-production. It is curated by Jose Maria Riba and has been a channel for notable talent. Last year's winner, Lila Aviles' The Chambermaid, went on to screen in Toronto and San Sebastian this year.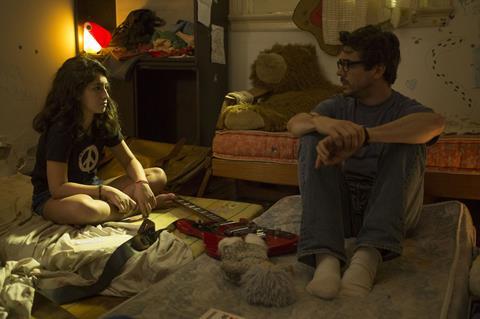 Six entries are hoping to match its success: Ana Garcia Blaya's Good Intentions from Argentina; Matias Ganz's The Weak (Los Indefensos) from Uruguay; Ana Elena Tejera's Panquiaco from Panama; Jorge Donoso Mena's Pario Y Criao from Chile; and Joshua Gil's Sanctorum and Fernando Frias de la Parra's I'm No Longer Here from Mexico.
Besides Primer Corte, there is the Copia Finale showcase of six unseen completed films, and the FILMAR — Doc Factory sidebar of Argentinian documentaries.
Cannes Film Festival head Thierry Frémaux will kick off the market with a keynote about the state of the industry on December 10. He will also introduce Cannes Week, a selection of five features that first played on the Croisette.
Ventana Sur's position as Latin America's major market naturally makes it a magnet for potential co-productions. Cultural differences and regional dialects have made it hard for a Latin American film to travel beyond borders within the continent, but Paillard is optimistic, pointing to regular collaborations between Argentina and both Chile and Brazil.
"I have the impression it's getting better. Eurimages has accepted Argentina and will be [in Ventana Sur] with a stall, and we will have conferences about co-production. Ecuador will have a strong presence this year, more than ever. One of the people involved with Ecuador is the former executive secretary of Eurimages, Jan Vandierendonck, who now heads [Ecuador's national film body]."
The immersive content sidebar Trends is not taking place this year as the conference programme will encompass the kinds of topics Trends previously covered. Panels and conferences will address subjects including OTT, queer cinema in Latin America, accessing European funds, Latin American exhibition in Europe, trends in animation and brands.
And there is Blood Window, the genre sidebar curated by Javier Fernandez. It will feature more lab and working sessions with filmmakers. Amid the panels and round tables, there will be a pitching session with 17 projects from Ibero-America and a selection of 10 screenings, six works-in-progress and four market premieres. "It's going to be exciting," says Paillard.
INCAA chief Ralph Haiek demands focus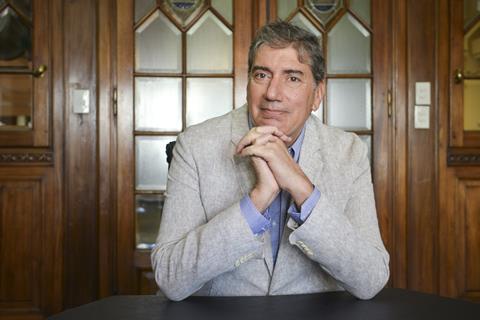 INCAA president Ralph Haiek has presided over a promising year for local cinema with a record number of Argentinian films produced and released, writes Jeremy Kay. Now he is calling for a continuity of focus.
"We must incentivise the production and development of movies," says Haiek. "The law here in Argentina for 60 years calls for funding to come from theatrical ticket sales and television broadcast – at least 50% has to go into film production. Nowadays we're at 52%. At the same time as we're working on transparency, we're also working to obey the law about the funds that should go into production."
Talk of progress, transparency, and funding allocation are timely. Argentina's anticorruption office is investigating alleged embezzlement within the organisation and Haiek expects a conclusion "soon". A year after he stepped up from the vice-presidency after then INCAA head Alejandro Cacetta was involved in allegations of corruption and conflicts of interest (which Cacetta denies), Haiek has plenty to occupy him. INCAA's manager of international affairs Bernardo Bergeret and head of marketing and festivals Alejandro Righini have been suspended pending the outcome of the investigation.
Haiek is looking forward to a vibrant Ventana Sur given the wide array of content on offer, and predicts the favourable exchange rate for international visitors will entice "all the key players from streaming to theatrical distributors to pay-TV stations."
He adds, "In the last three years we've started to support development of film and TV with incentives. We have a documentary incubator in its third year and it's been successful in matching Argentinian filmmakers with their counterparts, mainly in Europe.
"The other area we've been working [on] is exhibition: we launched a campaign with the government in August offering a discount of 50% to any cinema-goer who went to see an Argentinian movie. It was very successful and we got 1.5m viewers and three movies in the top 10 releases. The share of local movies out of all movies seen [in Argentina] was 15%."
Also of note is INCAA's free VOD platform Cine.ar for local content, which Haiek says has drawn 1.2m subscribers. Crucially, he is hopeful a joint effort to create a national film incentive with Argentina's film commissioner Ana Aizenberg will deliver an update soon.