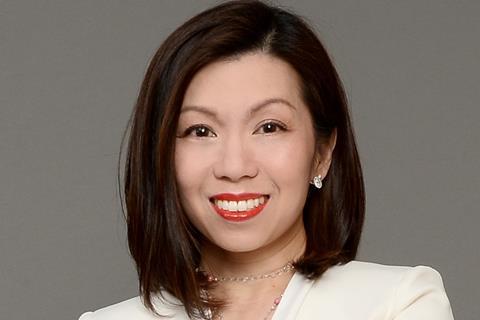 Pan-regional streaming service Viu, owned by Hong Kong telco and media group PCCW, is having a cracking year, despite the growing presence of global giants in the regions where it operates.
In the first half of 2021, the service increased monthly active users (MAUs) by 37% to 49.4 million, while paid subscriptions were up by 62% to 7 million. Revenues during that period increased by 47% to $62m. Available in 16 markets across Southeast Asia, Middle East and South Africa, the service has a freemium model, offering both a free ad-supported tier and subscription tiers, with different pricing depending on the territory.
"Greater Southeast Asia represents very large markets, with more than half a billion population, but it's so not homogeneous, especially when we first entered and had to think about languaging and local content," says Viu CEO and PCCW Media managing director Janice Lee.
"We also had to think about the right go-to-market model in terms of pricing. When you look at the SVOD side, of course we can't charge nearly as much in emerging markets as some of the global players could in Europe or North America. But what is rapidly gaining strength is overall video usage and AVOD is growing quite significantly."
Advertising revenues in the Asia Pacific region took a hit in the early days of the pandemic, but rebounded strongly late last year, and are forecast to grow from 14% to 21% of total online video revenues between 2021 and 2026, according to Media Partners Asia (MPA). SVOD will also grow during that period from 13% to 20% (remaining revenues come from traditional free-to-air and pay-TV, which are still strong in many parts of Asia).
Viu's strategy is to tap into these two revenue streams simultaneously, differentiating it from the global streamers in the region, such as Netflix, Disney+ and WarnerMedia's HBO Go, which are pure SVOD. Lee says the growth of the service is the result of three factors – the service's Asia-focused content strategy; its partnerships with telcos and other tech providers, essential in a region driven by mobile broadband; and its data analytics, which kicked in a few years ago when the service hit around 30 million MAUs.
"Now we have 49 million monthly active users, we now have one of the region's biggest repositories of analytics for online streaming users and we try to use it wisely," Lee explains. "We use that data to make better content decisions – what we acquire, how we acquire and what we produce. We also use it to build models of the users on our platform – where did they come from, what makes them stay and converts them into paying subscribers?"
Lee adds that the company launched its paid subscription tiers around 18 months ago when it had not just the analytics, but the depth of content to make such a move feasible. Viu was one of the first streamers in the region to identify the importance of Asian, rather than English-language content, particularly Korean dramas and Japanese anime, which travel not just in Asia Pacific but further afield.
Viu also has Chinese content, including Cantonese shows from its sister company, Hong Kong free-to-air broadcaster ViuTV, and Mandarin series from leading mainland producers such as Huace Film & TV. More recently it has started building its stocks of content in Southeast Asian languages, in particular Thai and Bahasa Indonesian, reflecting the fact that Thailand and Indonesia are its fastest-growing territories.
Exclusivity is more important than ever when it comes to OTT – not just to differentiate services in an increasingly crowded market, but also to convert users to the paid subscription tiers. Viu debuted its first three Korean originals this year – River Where The Moon Rises, Doom At Your Service and Lovers Of The Red Sky – for which it has exclusive rights outside of Korea, and has more in production that will be launched in coming months. "Apart from working with the [Korean] broadcasters, who are very solid partners, we've also been going more upstream to develop these new original deals," Lee explains.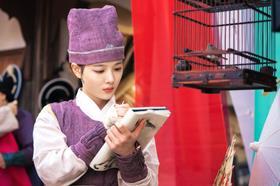 Many of Viu's Southeast Asian shows are also originals. "If you look at our Viu original productions, we have two pipelines," Lee says. "One side is local adaptations of global IPs, because in some ways they're faster to do, and in parallel we're developing original IPs, which takes a little longer."
Adaptations include an Indonesian version of US teen thriller Pretty Little Liars, which has travelled well around the region; a Malaysian remake of Korean fantasy thriller Black; and a Cantonese version of Japanese boys love drama Ossan's Love, produced by ViuTV. Original IPs include Thai drama My Bubble Tea, starring Nichkhun Horvejkul, the US-Thai member of K-pop band 2PM, and Viu's first original from the Philippines, musical drama Still, starring pop diva Julie Anne San Jose.
"Korean content has been great for us, but we can also learn from that and develop other kinds of content that can travel," Lee continues. "We're finding with the online audience that their appetite for international content is much bigger. That's partly down to the global players who have done a great job of subbing and dubbing foreign-language content, whether it's Spanish or German, which people are willing to watch if you have the right story."
Viu is also producing Arabic and African-language content for its services in the Middle East and South Africa – including UBettina Wethu, a South African remake of Ugly Betty – but pulled out of India in 2019 after three years because it realised it didn't have the resources to compete with local rivals. Middle East and Africa, like Southeast Asia, do not have domestic streamers on the scale of China and India that make it difficult for outsiders to enter the market. But the potential of Southeast Asia has been more immediately apparent to the global streamers than some other regions, which means Viu faces much stiffer competition.
Netflix and WarnerMedia's HBO Go have both been active in the region for several years, although WarnerMedia is currently more of a partner than competitor to PCCW, which carries HBO Go on its Now TV pay-TV service. Disney+ Hotstar has gained market share rapidly in Indonesia, with relatively lower priced SVOD packages, and Chinese streamers iQiyi and Tencent are both rolling out freemium services in the region.
Lee says she believes there's room in the region for more than one player, on both the AVOD and SVOD side, and points out that it has already been more than a year since Disney and other streamers entered the market: "Of course, these are formidable companies with a lot of resources, but I think our first half results show our revenue growing very significantly and reinforcing from a market landscape point of view where we sit. It does show that we're quite resilient, despite the global competition."