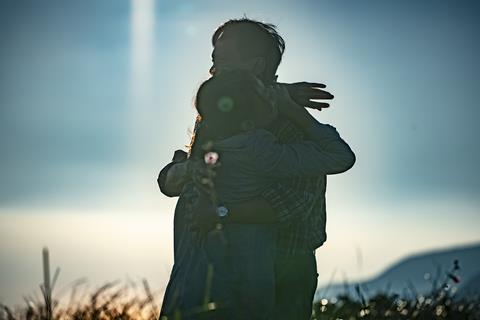 While Parasite's multiple Oscars wins in 2020 were an historic, unprecedented success, which broke barriers for non English-language films and fully deserves to be celebrated, the feeling in Asia is that it probably doesn't presage a flood of gold statuettes heading to this region – at least not in the short term.
As this year's race gears up, albeit in a peculiar form in the midst of a pandemic, it is gratifying to see Asian talent emerging through US films like Nomadland and Minari, which are tipped to compete in the main categories, as well as Asian contenders across shorts, documentaries and animation. There are also some strong submissions from Asia in the international feature category, films like A Sun (Taiwan), True Mothers (Japan), Wet Season (Singapore), The Man Standing Next (Korea) and Better Days (Hong Kong), which excel in craft and story-telling, as well as wildly original films like India's entry Jallikattu.
But while the international feature submissions have won festival plaudits and swept awards ceremonies across Asia, most are a stretch when compared with what Academy voters usually go for. Even with the shortlist expanded to 15 titles, those with experience in the voting process say it might not make much difference for Asia. Some voice concern that the three titles added by the Academy's international feature executive committee, designed to recognise outstanding films overlooked in preliminary voting, have been removed this year.
Looking back over the history of the category (previously known as best foreign-language film), Asia has a fairly dismal track record compared to Europe, which accounts for more than 80% of wins, and Latin America, which has around the same number of wins and nominations as Asia, but makes a lot less films. Japan has the best strike rate with 13 nominations and one win for Departures in 2009, but most of the nominations date to the 1950s and '60s, the era of masters such as Kurosawa and Kinoshita, when producer and curator Madame Kawakita was working the international circuit for Japanese films.
In the mid-1980s, legendary New York-based publicist Renee Furst started laying the groundwork for China's Fifth Generation, resulting in nominations for Chen Kaige and Zhang Yimou. But it still took years before a Chinese-language film, Ang Lee's Crouching Tiger, Hidden Dragon, representing Taiwan, took the award in 2000. To date, Asia has taken the award only three times and a string of celebrated Asian auteurs – Hou Hsiao Hsien, Edward Yang, Wong Kar Wai, Satyajit Ray – have had their films submitted but never been nominated (Wong Kar Wai was shortlisted with The Grandmaster in 2014).
A World Apart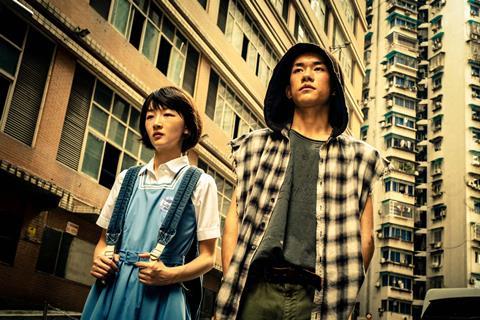 One barrier that Asian cinema faces is a difference in culture and aesthetics. Academy voters are more likely to relate to European and Latin American cinema due to shared history and geographical proximity. Some of this year's submissions touch on Asian family dynamics and the educational system – in particular A Sun and Better Days – but these are issues that are not widely understood outside the region. "Lack of cultural understanding is a key issue, along with different story-telling styles and historical circumstance," says one Asia-based film publicist. "But it's also about timing. The Fifth Generation came along at a time when the West was looking towards China."
Others point to Asia's fondness for genre films – several have been submitted this year including Malaysia's Roh and Indonesia's Impetigore – which voters traditionally shunned and hope Parasite's success will increase acceptance for this style of filmmaking. This might be true, but there again only in the case of films that, like Parasite, carry a message beneath the action and horror.
Asia does of course still make many arthouse films, but they're not usually the audience pleasers that the Academy tends to favour. "With Southeast Asian films in particular, the non-mainstream or festival films are generally slower, more esoteric, at least if a country submits that kind of film," says Wet Season director Anthony Chen, whose first film Ilo Ilo was also Singapore's submission in 2014.
Southeast Asia is a good example of the West's lack of awareness of the breadth and diversity of Asian cinema. Home to around a dozen film industries, the region has scored only two nominations for Tran Anh Hung's The Scent Of Green Papaya (Vietnam, 1994) and Rithy Panh's The Missing Picture (Cambodia, 2014), both from directors who are French passport holders. "Certain countries stand out," says Chen. "Japan and Korea are more established, so Academy members have a better sense of what to expect."
Marketing muscle
But Bangkok-based producer Raymond Phathanavirangoon, who produced Singapore's 2017 submission Apprentice, says cultural differences are only an issue if a film gets seen, and quite often the Asian entries just don't get seen, mostly because they don't have the resources to attract attention.
"With Apprentice we hired a US publicist and did some ads and screenings, but just doing the basics is going to cost you $60,000-80,000 minimum," says Phathanavirangoon, who also worked on Thai submissions Headshot and How To Win At Checkers (Every Time). "A full Oscar campaign costs hundreds of thousands of dollars. You have to fly over there, have cocktails, invite people. That's not something most Southeast Asian countries are ready to commit to."
Even bigger countries in the region face this issue. Oscar campaigns are usually funded by the US distributor, national film agencies and sometimes the producer. In the case of European films, there's a highly developed ecosystem in place, backed by generous film commissions and experienced producers. European films are also more likely to have a big US distributor on board, companies on the level of Neon, Magnolia Pictures, Sony Pictures Classics (SPC) and Netflix, which can afford to back a substantial campaign. Asian films, if they secure North American distribution at all, usually do so through tiny companies.
"You have to look at the US distribution landscape – you can't separate it out – which films get distributed and reach the larger public at the end of the day," says New York-based publicist Susan Norget, who worked with Magnolia on the PR campaign for Hirokazu Kore-eda's Shoplifters, which bagged Japan a nomination in 2018. "The majority of AMPAS members are still in the US, and they see far fewer Asian films distributed at a higher level. Shoplifters was an exception."
Parasite was an even bigger exception. Backed by Neon and the film's producer CJ Entertainment, it had a considerable campaign budget and the luxury of time. Kore-eda is relatively well known in the US, but the cast and crew of Shoplifters were busy on other projects during the campaign period. Parasite director Bong Joon Ho was also well known but was able to spend months in the US on the festival and awards circuit.
Outside of Seoul, there are just a handful of Asian producers and hardly any film agencies who know how to work this circuit. Some Asian government organisations do support campaigns, but tend to restrict funds to specific activities and can't move quickly when plans change. There's also the question of how much they value the outcome. "Oscars are meaningful to some and not so meaningful to others," says one US-based publicist, speaking off the record. "Sometimes their concerns are elsewhere, because they have a booming industry and an audience they're trying to deliver content to."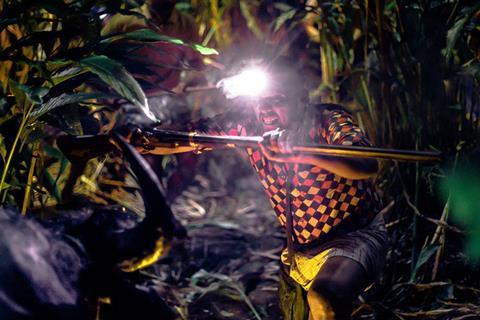 Political picks
Another oft-cited issue for Asia's lack of awards recognition is that it is the countries themselves that make the submissions. This usually happens through independent committees – overseen by government agencies or industry bodies – but in some countries those decisions are subject to political or religious pressure. Occasionally films break through these barriers – this year, Sarmad Sultan Khoosat's Circus Of Life was submitted as Pakistan's entry, despite death threats against the director and being banned from theatrical release following an outcry from religious parties. But in some countries, films that have won awards and festival acclaim won't even make the submission list.
There are also countries that are either blissfully unaware of – or unconcerned by – the type of films that come pre-packaged with awards heat. In 2013, the committee assembled by the Film Federation of India (FFI) selected a mostly unknown film, The Good Road, over The Lunchbox, a film with SPC on board and a string of festival plaudits. This year it bypassed The Disciple, which won best screenplay at Venice and is executive produced by four-time Oscar winner Alfonso Cuaron.
At the time of the announcement, Rahul Rawail, chairman of this year's selection committee (which is put together each year by the FFI), told local press that the selection of Jallikattu from among 27 titles was unanimous: "It's a film that brings out the raw problems which are there in human beings, that we are worse than animals…it has been shot very well and the emotion that comes out really moved all of us to have it selected." Jallikattu, which premiered at Toronto in 2019, is a critically-acclaimed film that is now gaining attention on the awards circuit and gearing up for theatrical release through Drafthouse Cinema and XYZ Films. But its selection shows that the filmmakers on the Indian committees are not always in step with what the West thinks.
China also appears to be marching to the beat of a different drummer, submitting films like Ne Zha and Wolf Warrior 2 that are either patriotic or box office winners (although this year's submission, Peter Ho-sun Chan's Leap, achieves the rare trifecta of being politically correct, a box office hit and artistically credible), while acclaimed Sixth Generation filmmakers like Jia Zhangke and Wang Xiaoshuai were considered too subversive and ignored. But then, as one Asia-based publicist says: "If the Sixth Generation were submitted would they work any better with Oscar voters?"
He also points out that the last time China scored a nomination with Zhang Yimou's Hero in 2002, SPC was distributing arty Chinese films in college towns and suburbs, but now China Lion is releasing mainstream hits to a Chinese-speaking diaspora, so perceptions have changed.
Producers and publicists also bemoan the fact that many Asian countries submit just days before the deadline, while some savvy European nations are flying their flag as early as August or September. "This does put us in a position where we have to campaign harder and louder in a shorter widow," says Guneet Monga, executive producer of Jallikattu, which had its selection announced on November 25.
Monga, who has orchestrated Oscar campaigns for films made in at least three different Indian languages, also questions the Academy's system of one country, one submission, especially for a country like India, which is home to several linguistically distinct film industries. "We are one country but at least five different cinemas in terms of language, culture, ethnicity and aesthetics," she explains. "How can you put India in a category where just one language can go forward?"
Seeds of change
So there are clearly structural issues on both sides, but will anything change in the near future? The Academy is of course aware of the criticisms and trying to make the voting pool more international. Since 2015, it has nearly tripled the number of international members, with 2,032 currently eligible to vote, and has also changed the voting process for best international feature. This year, preliminary voting for the shortlist (of 15 films) has been opened to the entire Academy, with members who opt in being assigned to one of four groups of submitted titles, out of which they have to watch a minimum of 12 films.
This means that more of the submitted films are likely to get seen, and more will be seen by voting members outside the US. However, most of the new members are based in Europe and only 202 (or around 10%) are based in Asia. Among these, not all will have signed up to vote for the shortlist for best international feature. Some publicists say there needs to be greater awareness in Asia of who is eligible to vote or be on the international committee. At this point in the race, the jury is out on whether the expanded membership will make a difference for Asian submissions this year or in the future.
As for issues among Asian selection committees and national film agencies, not much is likely to change without some convincing outreach on the advantages of making strategic submissions and investing in campaigns. An Oscars campaign is a long shot that doesn't make much financial sense as a one-off business proposition. But it can help a filmmaker's career or be seen as part of a wider strategy to raise the international profile of cinema from a particular country. "It's not just about me and my film. If we don't continuously push out and create consciousness for Singapore cinema in Hollywood we'll never be ready for a Parasite to happen," says Chen. "It took years for the US to slowly understand who the Korean filmmakers are, who the players are in Korea, and what the films are like."
The same argument stands for other categories at the Academy Awards – in particular documentary, which US-China doc 76 Days is campaigning for this year; the animation category, for which Hong Kong director Yonfan's No. 7 Cherry Lane has been submitted; and the shorts category, for which several Indian films are in contention. It's no less of a mountain to climb, but it gets Asian talent recognised and films distributed outside of the region. "It's like running for elections in that the process is so insane, obsessive and difficult," says one battle-hardened Asian producer. "But then it can open doors and change lives."