The Berlin-based head of festival relations at German sales outfit Arthood Entertainment reveals the friends, colleagues and WhatsApp groups he calls on for advice on what to watch.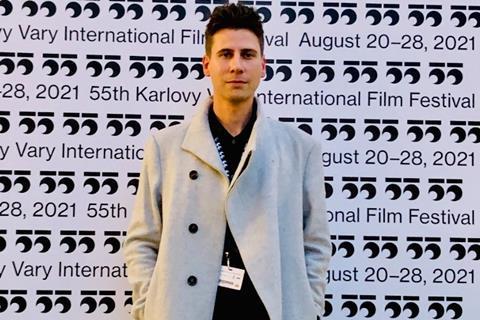 You have to know who to ask about what. Hossein Eidizadeh is a film critic from Iran and programme consultant for various festivals. He is an interesting discussion partner when it comes to films from the Middle East and Iran. He lives in Tehran and is well connected. If you listen to him carefully, you can always discover one or two exciting filmmakers.
And then there's my friend Jeffrey Winter from the non‑profit organisation The Film Collaborative. He is someone with a great knowledge and taste in queer cinema. He's been in the business and part of the community for so long, he knows pretty much every queer film on the festival circuit and is well connected to the players in the scene. He has often pushed or recommended one or the other film to me, not infrequently from his line-up, but also beyond.
I remember Jeffrey once sent me the link to Changing The Game, a great documentary about transgender high-school athletes. The film opened my eyes to how binary the sports system actually is and the problems it creates for trans athletes.
My Arthood colleague Jenny Revzin — from Buffy to Nosferatu and everything in between — is an absolute pro when it comes to vampire films. I trust all of their recommendations because they have a personal, biographical reference to the subject matter. (Well all except Jenny, unless she's a vampire? She's not from Transylvania, that's for sure. Now I'm worried…)
I also have a group chat with my friends about films, mostly about bigger blockbusters and high-end arthouse productions. The great thing is that the people are film savvy but don't come from the industry. That's always a good indicator for me to see which films have enough marketing budget and PR power to get through to the normal cinemagoer. I'm talking about films like House Of Gucci, Dune and Nomadland. They are what I would describe as talk-of-the-town hits that offer enough discussion space to get people arguing at the next party.
I would not get very far with them if I suggested a film like Cannes winner Titane. The film industry lives in a bubble and often discusses and hypes films at festivals that, in the end, are of no importance to the average person.