Eric Khoo, the Singaporean director, producer and founder of Zhao Wei Films, reveals how he finds films and TV shows to watch.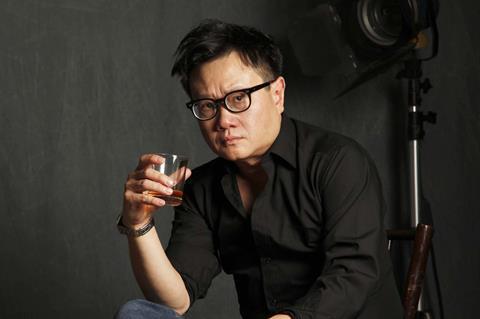 My son Edward has the best recommendations for me. He's a filmmaker and knows what I enjoy. He understands film language very well and he knows the films that will speak to me. I also have a handful of friends with similar tastes from different backgrounds — a property agent, a journalist and a film distributor. I guess because we are all around the same age and grew up on a diet of The Incredible Hulk and Alien. Usually I'll dig seven out of 10 films they recommend.
Recent recommendations include Asako I & II from Edward, Balloon from the film distributor, Crawl from the journalist and Sorry We Missed You from the property agent. But what really blew me away was Chernobyl, as I found the trailer very intense and I decided to watch it.
I also enjoy visiting the Rotten Tomatoes website and I am more inclined to follow the audience score. At work we have a Zhao Wei group chat with all of my producers and we discuss work and what's new, hot and sometimes hidden gems.
I'm more interested in watching trailers and finding out what films are in production and what's being programmed at festivals. To be honest, I've stopped reading reviews. I want to be surprised and not have someone else's judgments in my mind when I'm watching a film. I follow the trades and keep track of which films are in production with my distributor and exhibitor mates.
I've been hanging out a lot with my TV these days and there are some terrific international shows like My Brilliant Friend. I was showrunner for HBO Asia's Folklore [in 2018] and Food Lore [in 2019]. Both are narrative anthology series with Asian filmmakers from the region sharing what we love best — our colourful ghosts and the diversity of our cherished food cultures. I was given free rein to select the directors of my choice and to let them have creative freedom once production started to ensure the episodes would have the stamp of the filmmakers. I'm working on my next series now.
A recent podcast I liked was Business Wars' Netflix Vs Blockbuster, which was very informative about how HBO came into being.
As for social media, I'm not on Twitter but I am on Facebook, mostly to see articles pertaining to cinema that my mates post.
Interview by Jean Noh