Andrew Rodgers is a man of many talents. The director of the RiverRun International Film Festival and former Chicago Tribune journalist has secured summer DVD and VOD releases for his short documentary.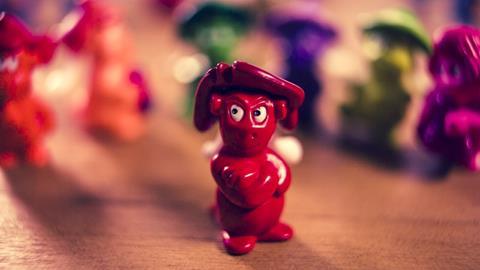 Starting on July 1 Crooked Candy will be available on Aeon and to Fandor subscribers.
New York-based Film Movement will release the film on DVD on September 1 as a companion to Kristina Grozeva and Petar Valchanov's feature The Lesson.
Film Movement Film Club subscribers will also receive the DVD in August as part of their membership.
Crooked Candy charts the lengths one man is prepared to go to in order to enjoy Kinder Surprise chocolate eggs. Harvey Robinson shot and edited the film, Ben Singer was the sound editor and David Moore the sound recordist.
The short began its life on the festival circuit in autumn 2014 and earned a special jury prize at the Independent Film Festival of Boston.
To date it has been booked at more than 30 festivals including the New York Film Festival, Warsaw International Film Festival, Full Frame Documentary Film Festival and the Seattle International Film Festival. Upcoming appearances include AFI Docs and the Edinburgh International Film Festival.
Rodgers is in post-production on his second film, another documentary short, that he also intends to debut on the festival circuit.