EXCLUSIVE: New festival plans launch in 2016; preview event this month will open with the European premiere of Korean box office hit Veteran.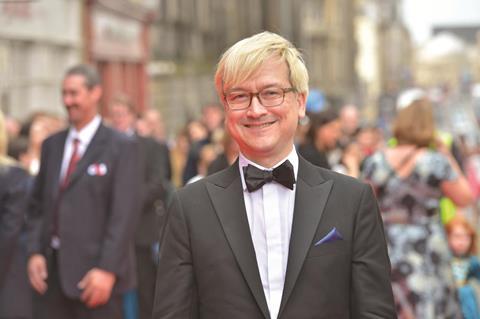 Plans have been revealed to launch a new annual event in London dedicated to East Asian film.
The inaugural London East Asia Film Festival (LEAFF) will launch in 2016 with a programme of titles from emerging and established directors, attended by filmmakers and stars.
The new festival - founded by former London Korean Film Festival director Hye-jung Jeon – has recruited Chris Fujiwara as chief programmer.
Fujiwara stepped down as artistic director of Edinburgh International Film Festival after three festivals in September 2014. An independent film critic and programmer, Fujiwara had previously developed film festival programmes for Jeonju, Sydney and Mar del Plata among others.
Three film festival advisors, Ji-seok Kim from Busan International Film Festival, Roger Garcia from Hong Kong International Film Festival, and Simon Ward from Independent Cinema Office (ICO), have advised LEAFF on its vision and long-term approach.
LEAFF has also collaborated with London-based film distributors specialising in Asian cinema, including Third Window Films and Terracotta Distribution.
Preview edition
A "pre-launch" edition of LEAFF will run later this month, from Oct 23-25, opening with the European premiere Korean box office hit Veteran, attended by director Ryoo Seung-wan and producer Kang Hye-jung who will take part in a Q&A session at the screening.
The "0th edition" of the festival will close with Soi Cheang's organ transplant action film, SPL2: A Time For Consequences, a Chinese-Hong Kong collaboration featuring muay thai star Tony Jaa.
Other titles screening at the 'pre-launch' edition include UK premieres of:
Kaili Blues, Bi Gan (China)
Journey To The Shore, Kiyoshi Kurosawa (Japan)
Violator, Dodo Dayao (Philippines)
Office, Hong Won-chan (S Korea)
Chasuke's Journey, Sabu (Japan)
Screenings will take place at Odeon Leicester Square, Odeon Covent Garden and Odeon Panton Street.
Jeon said: "The London East Asia Film Festival aims to introduce Asian films that directs the audience to really understand the culture.
"It will focus on the filmmakers' perspective through conversations and not simply show Asian cinema that is a variation from European films.
"Also, this festival can achieve greater communication with the audience than festivals dedicated to a single country. I hope the people of London discover the distinction and individuality between different countries within East Asia."
Fujiwara added: "Around the world, Asian film festivals attract audiences in ever greater numbers, proving the excitement and enthusiasm that surround the films, the heritage, and the contemporary cultures of East and Southeast Asia.
"I look forward to welcoming the UK public on what promises to be a continuously unfolding and unpredictable cinematic adventure."
The festival will run ahead of th 10th London Korean Film Festival (Nov 2-14), which this year opens with JK Youn's Ode To My Father and will also screen Veteran as its central gala. Zhang Lu's off-beat comedy Love And… closes the festival.