World premiere of motor racing documentary Speed Sisters to open Doha Film Institute's second annual Ajyal Youth Film Festival.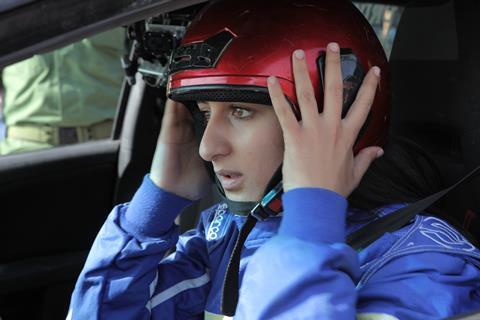 The second Ajyal Youth Film Festival (Dec 1-6), presented by the Doha Film Institute, will open with the world premiere of Speed Sisters by Amber Fares.
The documentary centres on the Middle East's first all-woman racing team, following a group of young Palestinian women in the West Bank's streetcar motor racing scene.
The debut feature of Lebanese-Canadian director Amber Fares explores five subjects and what motivates them to compete as they challenge social expectations, community politics and family dynamics while also facing restrictions of movement by the Israeli military occupation.
The film was developed with the support of the Sundance Institute and Doha Film Institute's grants programme, along with a variety of international film funds and hundreds of crowdfunding backers.
Fatma Al Remaihi, festival director and acting CEO of Doha Film Institute, said: "Our festival is dedicated to bringing generations together through cinema, and Speed Sisters is a wonderful example of a film that explores some of the questions and challenges faced by young people in our region around notions of tradition and modernity."
Director Fares will be in attendance for the opening night along with a delegation of the film's cast and crew.
Fares said: "We have spent five years in Palestine bringing this story to the screen and I am very excited that Doha will mark the start of our festival journey.
"We felt it was a perfect fit to launch our film at this youth-oriented event in the Middle East in order to celebrate the energy, hopes and creativity of young people in the region."
Closing film
Previously announced titles for the festival include the closing night gala, which will feature the Middle East premiere of Kahlil Gibran's the Prophet, the animated adaptation of Gibran's beloved book, which received its world premiere at the Toronto International Film Festival last month.
Produced by Salma Hayek and made with support from the Institute's co-financing programme, the film features the work of nine animators who each depict a chapter from the book.
Emirati filmmaker and creator of the popular Freej series, Mohammed Saeed Harib, is among the nine directors.
The full festival programme will be announced early November.