Philip Yung talks to Silvia Wong about socially conscious storytelling and his HKIFF closing film Port Of Call.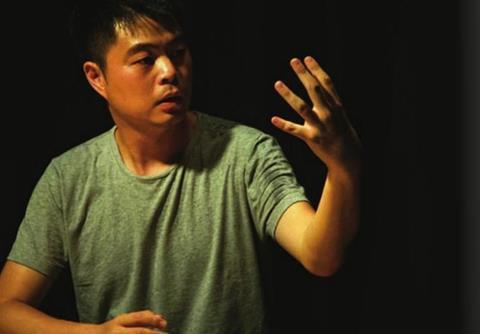 After winning the HAF award for a Hong Kong project in 2011, Hong Kong writer-director Philip Yung's Port Of Call suffered a false start. An investor had committed to the production but pulled out at the 11th hour due to creative differences.
Fast-forward to April 2015 and Port Of Call is the closing film of the 39th Hong Kong International Film Festival. Based on the real case of a 16-year-old mainland call girl who was murdered and dismembered by a truck driver client in Hong Kong, Yung says he has made the film he wanted to make.
"It was a sensational front-page story when the news broke in 2008," Yung says. "The local press didn't spare any graphic details of the murder. What interested me wasn't the blood and gore but the motivations behind the crime. He killed her; was it simply because she told him she wanted to die? But why would such a young girl want to die?"
In the film, Yung uses the detective played by Aaron Kwok to represent his own perspective. "Aaron's character is not portrayed as a hard-boiled detective hero but an ordinary police officer who becomes obsessed with the backstory of the dead girl and her killer," Yung explains. "His investigation is about what made them who they were and made the society what it was."
Yung is inspired by Hong Kong directors Fruit Chan and Ann Hui for their ability to tell socially conscious stories in artistic, original ways.
Like his previous two films, which were both about teenagers, Port Of Call looks at how the young generation feels confused by and lost within society. Yung's debut feature, Glamorous Youth, was well received at festivals and won a Film of Merit prize at the Hong Kong Film Critics Society Awards in 2009. His second feature, May We Chat, was a reboot of 1982 classic Lonely Fifteen about teen prostitution.
Crushed creativity
Although Yung is one of the few independent directors from Hong Kong in recent years who has the opportunity to cross over to the mainstream, he says it is crucial for him to keep his creativity alive and intact. He wants to think beyond what the audience wants and what suits the market in mainland China.
"'Art films have been marginalised in Hong Kong, except for some documentaries," says Yung, a former film critic for local publications City Entertainment, Wen Wei Po and AM730. "We can still see fresh ideas in student short films but creativity is crushed in the commercial mainstream."
With a $3m budget, Port Of Call is Yung's biggest film to date. It is fully financed by Mei Ah Entertainment as a local production — not as a Hong Kong-China co-production, which has become the norm. The Hong Kong-based Mei Ah is also handling international sales and will release the film in Hong Kong.
Yung was well supported by a strong team, including DoP Christopher Doyle, editing adviser Liao Ching Song and Tu Du Chih for audio post-production. Doyle is one of three members of the original team that has been involved in the project since 2011, along with Kwok and actress Elaine Jin.
Next up for Yung is The Sea, a HAF 2014 project based on a real-life massacre on board a Chinese fishing boat. With production scheduled to start in the second half of this year, Yung is fully aware of the challenges ahead. In addition to filming in the confined space of a ship, there will be water scenes and an ensemble cast of more than two dozen actors.
He will team up again with Port Of Call producer Julia Chu with whom he has a director's contract through her company Golden Gate Productions. Chu is a renowned local producer, whose credits include the regional box-office hit As The Light Goes Out (which Yung co-wrote), Lau Ho Leung's directorial debut Two Thumbs Up, which will have its world premiere at HKIFF, and Jeff Lau's upcoming comedy Kick Ball.