EXCLUSIVE: Malaysian director Dain Iskandar Said has started shooting supernatural thriller Interchange, the first project to be backed by Malaysia's new slate financing fund Sonneratia Capital.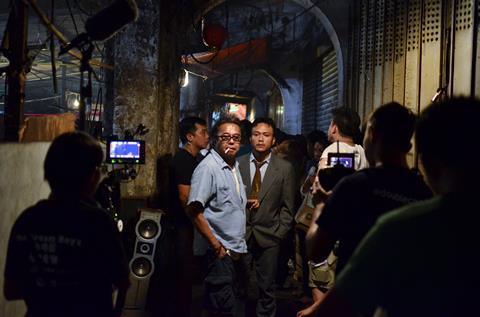 Produced by Said and Nandita Solomon's Apparat, the film stars Malaysian actors Iedil Putra (Nova) and Shaheizy Sam (Songlap) along with Indonesia's Prisia Nasution (The Dancer) and Nicholas Saputra (Postcards From The Zoo). Solomon is producing the film.
The story revolves around a forensics photographer investigating a series of macabre ritual murders. He meets a woman who reveals she is a shaman from Borneo, trying to free her tribes people, whose souls have been trapped in glass plate negatives.
A division of Rhizophora Ventures, Sonneratia Capital plans to provide partial slate financing for Malaysian films with export potential. It will invest in up to four qualifying films from Apparat and is in talks with further Malaysian production companies.
Rhizophora Ventures group managing director Michael Lake, who formerly headed Pinewood Iskandar Malaysia Studios, is executive producer on Interchange.
The film was written by Said, June Tan, Solomon and Redza Minhat, based on an original story by Said.
The crew includes several team members from Said's first feature, critically acclaimed action drama Bunohan, including producer Solomon, editor Herman K. Panca and VFX supervisor Adam Kitingan.
Jordan Chiam serves as DoP on the film, which was developed through Binger FilmLab, EAVE's Ties That Bind and PiFan.