EXCLUSIVE: New finance-distribution company launched by former Tomson exec and a fund manager.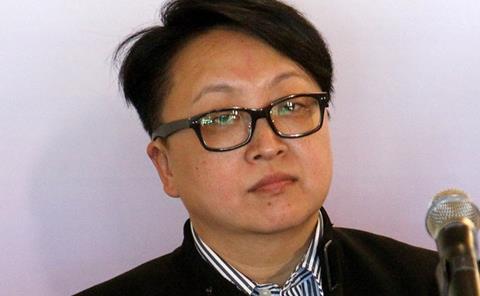 Former Tomson Entertainment executive Yvonne Chuang and fund manager Barry Lau have co-founded a new finance and distribution company, The One Entertainment Group, which aims to invest in Hong Kong talent.
The company's first project is omnibus film Good Take!, produced by Eric Tsang, comprising short films from Hong Kong filmmakers.
The One Entertainment has executive produced and is distributing the film, which will open in Hong Kong in mid-April. It is also investing in a second instalment, Good Take! 2, also produced by Tsang.
"We aim to contribute to the Hong Kong movie business by nurturing new talent, although we're also looking at Taiwanese filmmakers and may do some mainland China co-productions," said Chuang.
Chaung and Lau, who is backing the new venture through Adamas Asset Management, are currently looking for new projects to invest in and will establish a distribution team in 2017. "We're seeking to help shape the renaissance of local arts and cultural talents," said Lau.
The first instalment of Good Take! comprises short films directed by Derek Tsang, Henri Wong, Wong Chun, Vernie Yeung and Wong Ching Po. Cast includes Alex Fong, Charlene Choi and Chau Pakho.
Chuang was previously senior vice president of Tomson International Entertainment Distribution and has also had stints at Fortune Star and Celestial Pictures.