EXCLUSIVE: Titles include Hou Hsiao-Hsien's Daughter Of The Nile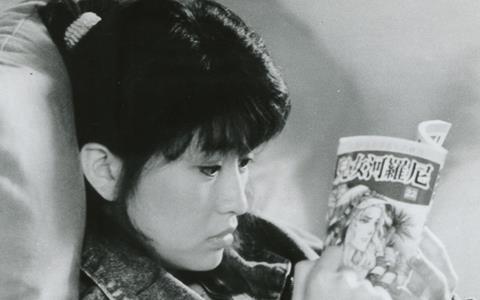 Japan's Shochiku has picked up three restored classics from the Taiwan Film Institute, including Hou Hsiao-Hsien's Daughter Of The Nile, which recently premiered at Berlinale Classics, as well as King Hu's The Dragon Inn and A Touch Of Zen.
The two martial arts films by Hu, which premiered at Cannes Classics 2014 and 2015 respectively, have also been sold to Germany (Rapid Eye Movies), the UK (Eureka Entertainment) and US (Criterion). The deals were brokered by Eric Chou for the Taiwan Film Institute.
Formerly known as Chinese Taipei Film Archive (CTFA), the institute was established by the Ministry of Culture in 2014. It has since restored a total of 16 classic films, including Lee Hsing's The Young Ones and Chen Chun-Liang's Love In Chilly Spring, which stars legendary Taiwanese singer Feng Fei-Fei in her big screen acting debut. The restored films are available in 2K and 4K digital format.
At Hong Kong Filmart, the Taiwan Film Institute is launching Super Citizen Ko by Wan Jen, a pioneering Taiwan New Wave director. The film, which won Lin Yang best actor at the 1995 Golden Horse Awards, is about the political history of Taiwan following the imposition of the martial law in 1947.