EXCLUSIVE: France's Wide has secured a raft of deals on Indian gay love story Loev.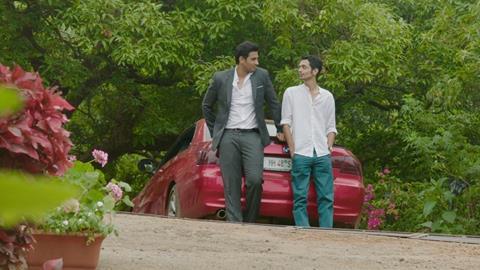 Writer-director Sudhanshu Saria's feature debut has been sold to Italy (The Open Reel) and Poland (Film Village) on top of previously announced sales to Germany (Pro Fun Media), Taiwan (Swallow Wings) and Estonia (Menufilmid).
The film made its world premiere in the Tallinn Black Nights Film Festival's inaugural Tridens First Features Competition, is screening at the SXSW fest and set for its UK premiere at the BFI Flare London LGBT Film Festival next week.
"More than being an Indian art house film or an LGBT film, this is a romance that works beyond those two niches and Wide's careful sales strategy reflects that," said Saria.
"They want to identify buyers that love the film and finding love always takes a little bit more time."
"Given the political situation in India around LGBT rights, people are naturally curious about Loev and that's a real asset to our distributors when it comes to standing out in their local markets without spending too much," noted producer Arfi Lamba.
"The moment our German distributors mentioned their theatrical date, their national broadcaster was already requesting interviews."