Hong Kong's Emperor Motion Pictures (EMP) is launching sales on new titles from Yuen Woo-ping, Fruit Chan and Ho Yuhang at Filmart.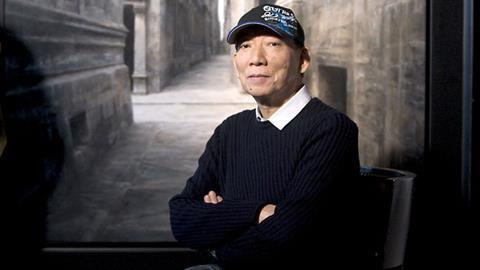 Yuen's action film, titled Hand Over Fist, follows a cartoon artist who gets swept up in a feud between battling groups of martial arts masters.
EMP plans to start shooting the film at the end of the year. Yuen Woo-ping, fight choreographer on The Matrix and veteran director of Drunken Master (1978) and Iron Monkey (1993), recently directed martial arts sequel Crouching Tiger, Hidden Dragon: Sword of Destiny.
Following suspense thriller Kill Time, Chan is directing Shining Moment, a drama revolving around a Latin dance competition, for EMP. The film, in post-production, stars Hins Cheung and Echo Hao.
Ho Yuhang is also in post on action title Mrs K, starring Kara Wai and Simon Yam, produced by Malaysia's Red Films and Paperheart.
New titles on EMP's slate also include Herman Yau's horror The Sleep Curse, starring Anthony Wong, and two romantic dramas: Lin Yu-hsien's Never Said Goodbye, produced by Stanley Kwan and starring Ethan Juan; and Snow Zou's I Love That Crazy Little Thing.