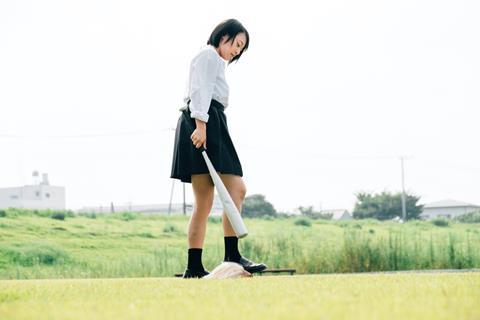 Yokohama-based digital rights trading outfit, Filmination, has launched a platform to provide global VOD acquisitions executives with the ability to buy Japanese films and TV series directly from rights holders.
The site, filmination.jp, builds on the company's previous browsable catalogue of Japanese films available to global VOD buyers, launched in January 2019. The new platform provides a bilingual marketplace ecosystem, through which buyers can select films, negotiate rights with sellers, sign contracts and request deliverables directly.
Japanese films currently have low penetration on international VOD services, at around 0.9% in the EU and 1.7% in Asia, according to the public relations division of Japan's Ministry of Foreign Affairs – Cultural Affairs and Overseas.
Filmination founder and CEO Hiroaki Kanamaru said the new trading platform aims to increase the market share of Japanese films in the global VOD market, which is set for huge growth, potentially accelerated by the impact of Covid-19.
"At present, Japanese films remain largely unseen globally," said Kanamaru. "Filmination's new platform is the first to ever offer rights directly to buyers. Not only can they discover titles quickly, they can greatly reduce complex back-and-forth communications at a one-stop place to carry out deals from negotiations to deliverables.
The platform currently offers around 1,500 titles across a wide range of genres, including festival titles from renowned auteurs and works from emerging filmmakers. Buyers can access the platform free of charge.
Filmination previously negotiated overseas VOD sales for titles including Sadao Nakajima's Love's Twisting Path, which screened at this year's Rotterdam; Rikiya Imaizumi's His, Genta Matsugami's Demolition Girl, Sabu's Jam and late director Nobuhiko Obayashi's award-winning anti-war epic Hanagatami.
The company is also partnering with international film festivals and platforms. Japan Connects Hollywood (formerly Japan Cuts Hollywood), which will take place this year in Los Angeles (Oct 30-Nov 1), has established the 'Filmination Award'. Other international collaborations are expected soon.