ACTOR: Fionn Whitehead (pronounced Finn) made casting headlines when, as an unknown, he landed a pivotal role in Christopher Nolan's Second World War epic Dunkirk, which has been shooting in the UK and France and is set for release next July.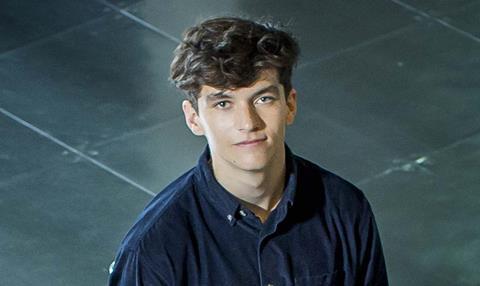 Click here for more Stars of Tomorrow
He follows that up with another headline casting: opposite Emma Thompson's judge in the much-anticipated adaptation of Ian McEwan's The Children Act for director Richard Eyre, currently shooting.
So far, his only other screen credit is as a teenager in the ITV three-parter Him, set for release this autumn, so it has been a meteoric rise for the 19-year-old Londoner.
Whitehead, however, had been acting with Orange Tree Youth Theatre in west London since he was 13, before attending Richmond College and going on the National Youth Theatre's summer course, which enabled him to log into their audition network.
Whitehead's father is a jazz musician who plays the saxophone, so the entertainment world is not exactly a mysterious place for him, but Dunkirk's five-month shoot was a big step up.
He cannot say anything about the plot, as he is bound by secrecy, but the cast includes Tom Hardy, Cillian Murphy, Kenneth Branagh and Harry Styles alongside former Stars of Tomorrow Jack Lowden, Aneurin Barnard and Barry Keoghan.
It looks like Whitehead's goal of planting himself in the UK film industry is taking root.
"I don't have any US representation yet," he explains. "I want to keep myself as British as possible. I love London, I love the BFI and I love British film. I want to be part of what is happening here."
Contact Sophie Holden, Curtis Brown sophie@curtisbrown.co.uk