Universal Pictures has released the first image of Jason Clarke in Everest.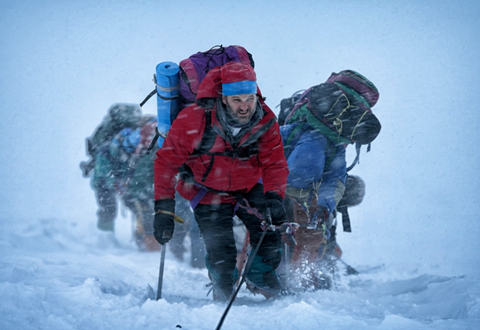 Baltasar Kormákur directs the Universal Pictures, Walden Media and Cross Creek Pictures film, scheduled to open in North America in 3D and IMAX 3D on February 27, 2015. Universal will distribute worldwide.
Principal photography has begun on the film, which stars Jason Clarke, Josh Brolin, John Hawkes and Jake Gyllenhaal.
Working Title's Tim Bevan and Eric Fellner produce with Cross Creek's Brian Oliver and Tyler Thompson and Nicky Kentish Barnes.
Everest is inspired by the treacherous attempt by two groups of climbers to reach the summit of the world's highest mountain. Mark Medoff and Simon Beaufoy wrote the screenplay.
The film shoots on location in Nepal at the Everest foothills, the Italian Alps, Cinecittà Studios in Rome and Pinewood Studios in the UK.