Estimated £100m ($145m) of tax repayments claimed through fraudulent film investment scheme.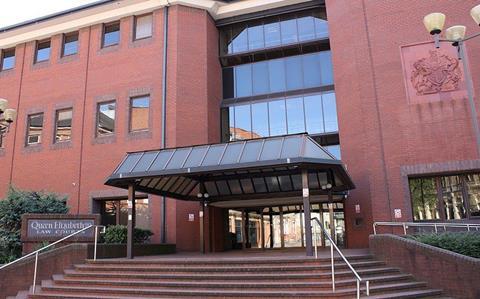 Four UK film executives have been found guilty of operating a fraudulent film investment scheme that was used to claim an estimated £100m ($145m) of tax repayments.
The men were found guilty at Birmingham Crown Court after they were shown to have falsely claimed to have invested £275m ($400m) in feature films and used offshore companies to hide their activities, the Financial Times reported on Friday.
The four executives comprise former Little Wing Films partners Charles Savill and Keith Hayley; Robert Bevan, a former co-director at film sales company Salt; and Monaco-based accountant and corporate services provider Norman Leighton.
More than 275 investors contributed more than £76m ($110m) to the scheme, according to HM Revenue & Customs. The scheme used tax breaks to attract investment from footballers, investment bankers and a pop star.
The men claimed to have spent more than £250m ($365m) on pre-production and development packages for projects created in Monaco. But an investigation by HMRC revealed that the packages had cost only £4m ($6m) and had been created in Little Wing's London offices.
Hayley, Bevan and Savill, along with their associates, also falsified paperwork to intentionally mislead HMRC investigators, the tax authority said.
The four men, who were charged with conspiracy to cheat the public revenue, are due to be sentenced on June 24. A fifth man was found not guilty.
Hayley's numerous credits as executive producer include 2008 drama Little Ashes starring Robert Pattinson while Savill's include 2005 drama Chromophobia.
Savill and Bevan both formerly worked at production company Little Wing, which produced 2002 drama Pure, starring Keira Knightley, and 2001 comedy-drama Tabloid, whose cast included John Hurt, Danny Dyer and Art Malik.
Bevan, who is no longer a director at Salt (which is not under investigation), more recently served as an executive producer on titles including Killing Bono, Grabbers and Welcome To The Jungle.
The spike in cases coincides with the Conservative Government's drive to curb tax evasion and avoidance.