Excellent Finnish doc gets a US TV deal and sets a record at home.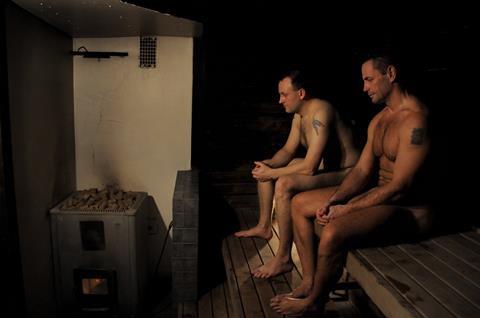 Outstanding Finnish documentary Steam of Life, the country's submission for the Oscar race this year, has been acquired for US TV rights by PBS's POV strand.
Last week, the film broke a record by screening for 52 weeks in a row in Helsinki and Tampere. More than 50,000 Finns have seen it – remarkable especially for a documentary.
The film has shown at more than 50 international festivals (I saw it at the Reykjavik International Film Festival 2010), and while the cinematography is best experienced on the big screen, I'm glad to know that more US audiences will be able to see it. The airing is set for August 2, so mark your calendars.
Joonas Berghäll's and Mika Hotakainen's remarkable film shows usually reserved Finnish men opening up about their emotions as they sweat in the nation's many saunas.
Trailer here.