Historically, Bollywood has ruled the Indian market. But with Inception, Avatar and 2012 scoring hits, is the territory finally opening up to Hollywood product? Udita Jhunjhunwala reports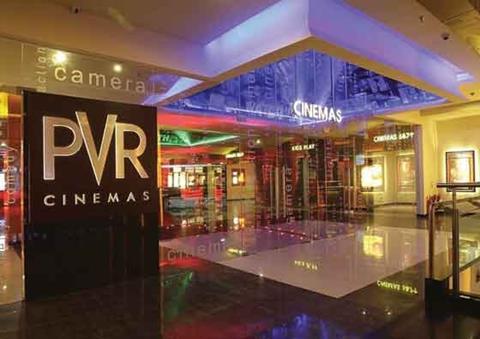 The Indian market may be dominated by local product, but audiences are slowly warming up to Hollywood fare. Christopher Nolan's Inception, for example, opened at number one in India in July in a week which saw the release of three Hindi films. The Warner Bros release went out on 300 prints in four languages, and has so far taken $6.5m. James Cameron's Avatar, meanwhile, has raked in around $28m and counting, while 2012 was a hit last year for Sony.
So are local audiences beginning to shift their loyalty away from the staple Bollywood diet? The consensus is that the market is expanding but is no way competition to the 97-year-old Indian film industry which claims more than 90% of the box office.
Hollywood films have managed to strike gold in a year when Bollywood films have, so far, largely missed their targets at the box office. The expansion of multiplexes into smaller cities, coupled with dubbing of Hollywood films into Hindi, Tamil and Telugu has also increased their revenue potential and the industry agrees there is potential for Hollywood films to increase their current share of 5%-7%.
"Hollywood films are finding increasing acceptance among a larger audience"

Vivek Krishnani, Fox Star Studios India
Kercy Daruwala, managing director of Sony Pictures India, says: "The opening up of Hollywood probably started with the Spider-Man and Harry Potter series. Avatar is probably not an accurate benchmark as it was one of the first major films to release in 3D and Imax. A huge part of its revenues came from 3D in the English-language version. A film like 2012 really widened the market by bringing in local-language audiences that had never watched a Hollywood film before."
Studios are also getting savvier about reaching a wide audience in what is a hugely diverse market. Besides routinely dubbing major releases into India's main languages, platform releases for certain films allow costs to be contained and create space for word of mouth to build.
"The market is growing, and Hollywood films are finding increasing acceptance among a larger audience," says Vivek Krishnani, head of distribution, marketing and syndication at Fox Star Studios India.
While blockbusters led by A-list Hollywood stars, action movies and creature-features have been safe bets, today comedies and thrillers are also generating interest. Dramas and romantic comedies attract a niche audience in the main cities — Mumbai, Delhi and Bangalore. Daruwala says: "The west and north are definitely the strongest for the original English versions. For dubbed films, Tamil Nadu and Andhra Pradesh [in south India] are very strong."
Well-entrenched
US studios have had offices in India for years and are headed by representatives entrenched in the business. They have an astute understanding of what product will appeal to the local audience. The independent sector is more experimental. The space is occupied by a host of passionate and smart distributors such as PVR Pictures, "which was born out of a need for indie films", says PVR's joint managing director Sanjeev K Bijli. PVR worked exclusively with Miramax for almost four years and today makes its own acquisitions and has a relationship with Summit for the Twilight series. "Otherwise our portfolio is mostly alternative. But we have to marry the commercial with the passion," adds Bijli.
Other independent distributors in India include Multivision, WEG, Lumiere Movies, Star Entertainment and Pictureworks. The time lag before titles are released means that piracy is a major issue, as are high import duties on all films and censorship laws. "High multiplex ticket prices are a deterrent for audiences and when exhibitors have a choice between Hollywood, Bollywood and regional-language films, independent films are the last in line," says Jiten Hemdev of Star Entertainment.
The international view
"I think we can be assured that India will be one of the key theatrical markets of this century… We're particularly excited with how the local exhibition industry has embraced digital cinema and the 3D releases that the DCI platform enables."
Sunder Kimatrai, SVP, Asia Pacific, 20th Century Fox International
While the theatrical sector is tough, TV is an important market. "World cinema is doing really well on satellite TV with channels such as UTV World Movies and Lumiere," says Sunil Doshi, founder, promoter and director of Mumbai-based Lumiere. "But theatrical distribution is not always viable, as we saw with our release of Nadine Labaki's Caramel which was only watched by 6,000 people in nine cities. A Caramel cannot compete with a 3 Idiots or a My Name Is Khan," he adds. The marketing spend for indies is also a fraction of what Hollywood studios earmark for p&a. While Hemdev spent approximately $200,000 on marketing Ong Bak 2, the spend on a Hollywood tentpole could go up to $5m across India. While Caramel was released on 6-7 prints, and Persepolis on 11 prints, Inception went out on 300 prints while Avatar hit an initial 775 screens. Daruwala says: "In general, marketing spend ranges from 25%-30% of the revenue estimate."
Anil Arjun, CEO of Indian conglomerate Reliance MediaWorks says: "Considering the socio-economic diversity of the country, making available the vast number of Indian-language feature productions along with… Hollywood features to specific neighbourhood locations is both the challenge and the opportunity."
Indian Distribution: At a glance
Annual theatrical admissions in Indian cinemas
Around 3 billion
Average admission price
$3 (rup150)
Number of Hindi movies released in 2009
242
Number of foreign films released in India in 2009
Nearly 60, which did a combined business of nearly $81.3m (rup3.8bn)
Number of multiplex screens in 2009
More than 800
Number of multiplex sites
More than 250. Multiplexes contribute around 25% of the total theatrical revenues for the overall Indian film industry
Total number of digital screens
More than 3,000
Number of DCI-compliant digital screens
185
Source: FICCI-KPMG Frames Indian Media and Entertainment Industry Report 2010