Danish director Samanou Acheche Sahlstrøm took home the Gothenburg Film Festival's Dragon Award for Best Nordic Film for drama In Your Arms.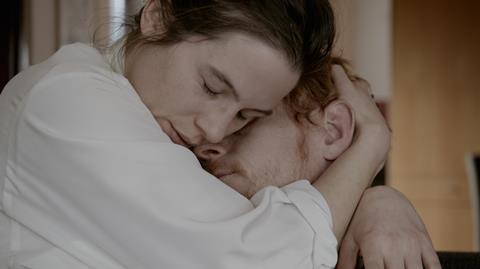 The coveted award comes with the world's biggest festival cash prize of 1 million SEK ($120,000).
At the gala event on Saturday evening, Copenhagen-based Sahlstrom also won the FIPRESCI award for his film about a nurse who travels with a terminally ill man to a euthanasia clinic in Switzerland.
The jury said of Sahlstrom's film: "The award goes to a film, that with honest sensitivity, brings up the questions: when is life worth living? When is life not worth living?
"Told in a pure language, with poetic moments, and with an acting that is vibrating of human authenticity. It is a film that ends with death - but also with life, love and hope."
The Dragon Award for best documentary went to Joshua Oppenheimer's The Look of Silence, the follow-up to his Oscar-nominated The Act of Killing, about the genocide of suspected communists in Indonesia in the 1960s.
This year's Ingmar Bergman award for best debut was awarded to The Lesson by Petar Valchanov and Kristina Grozeva.
The film follows a small town teacher and her husband who are forced to compromise their morals when they hit money troubles.
Director and jury president Naomi Kawase said of the film: "As the jury president for this program, I was strongly attracted to how this film depicts elaborately of the human psychology and emotional flows of the main character, who were put in the difficult situations of life that possibly anyone could face.
"Together with the rhythm created in the process of editing, the way it incorporates natural light, and the outstanding performance that are naturally presented on screen, I believe this film has achieved the quality one could hardly believe that this is the first feature film."
The Sven Nykvist Cinematography Award went to Pietari Peltola for They Have Escaped.
The Dragon Award for Best Nordic Film Audience Choice was won by the talked-about My Skinny Sister, directed by Sanna Lenken from Sweden.
Meanwhile, the audience award for Best Feature went to Estonian period-drama In the Crosswind.
Earlier in the festival, the Best Swedish short prize went to John Skoog for the film Reduit.