Fifteen candidates selected from 250 scheme applicants; previous mentees include Laura Hastings-Smith.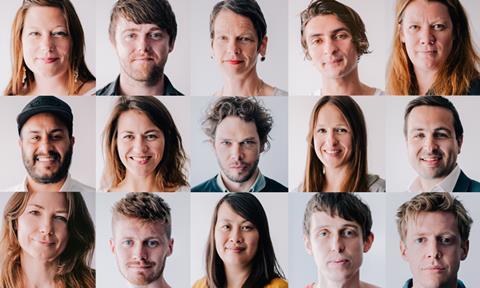 A total of 15 candidates have been selected from 250 applicants to take part in the seventh iteration of UK mentoring scheme Guiding Lights.
This year's line up includes directing pair James Spinney and Peter Middleton, who have begun production on their feature film Notes on Blindness, as well as Aneil Karia, Emily Greenwood, Mahdi Fleifel, director of A World Not Ours, and Billy Lumby, whose short won the Pears Short Film prize.
Writers include Jennifer Majka, who wrote the screenplay for BAFTA-winning short The Bigger Picture, Matthew Orton, and Hannah Patterson.
Brian Falconer, producer of Oscar-nominated Boogaloo and Graham, made the cut alongside producers Daisy Allsop, Michael Ford, and Chi Thai.
The final two candidates were exhibitors Sophie Easterbrook, who programmed Farnham Maltings, a creative arts centre in the South East, and Carmen Slijpen, who is developing a new community cinema in East Sussex.
Mentors for the 2015 year have not yet been announced. Past mentors include Danny Boyle, Kenneth Branagh, Abi Morgan, Hossein Amini, Barbara Broccoli, Sam Mendes, John Madden, Asif Kapadia, Christopher Hampton, Tim Bevan, Alison Owen, and James Marsh, among others.
Previous mentees include Laura Hastings-Smith, producer of Steve McQueen's Hunger, 2013 BAFTA Best Debut-nominee Tina Gharavi (I Am Nasrine), Sundance and Berlin 2013 selected filmmaker Andy Heathcote (The Moo Man), and writer/director Rebecca Johnson (Honeytrap).