The eighth edition of the UK's Guiding Lights mentoring scheme has selected 17 new mentees from 215 applications received across the UK and Ireland.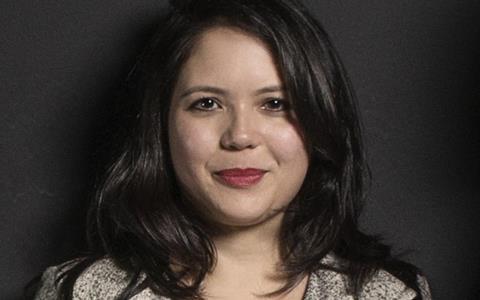 Lighthouse and Creative Skillset revealed the new participants:
Directors – Aleem Khan, Baff Akoto, Julia Stovell, Kate Dolan, Lindsey Dryden
Producers – Jude Goldrei, Lizzie Brown, Ohna Falby, Sarah Brocklehurst [pictured]
Writers – Ailbhe Keogan, Brian Martin, Kara Smith, Paven Virk, Ruth Paxton
Exhibitors – Becky Bruzas, Matthew Hellett, Sara Duffy

This year's participants work in fiction and documentary, adult and children's TV, theatre, commercials, learning disability film exhibition, and immersive cinema experiences.
Guiding Lights is run by Lighthouse and supported by Creative Skillset's Film Skills Fund, which is funded by the BFI with National Lottery funds, through the Skills Investment Fund (SIF).
Guiding Lights is now partnering with Carousel's Oska Bright Film Festival, to support the participation of exhibitors Bruzas and Hellett.
Lighthouse's senior producer Emily Kyriakides said: "We're so thrilled to have Matthew and Becky on the scheme, and look forward to working with them over the coming months. This partnership has come about as a direct result of David Parker(Carousel's Senior Producer Film and Digital) taking part as a mentee himself two years ago, and is an important opportunity to help us ensure the scheme is inclusive and accessible."

David Parker adds: "Within the film industry, 63% of disabled people identified a need for training, compared with 47% of non-disabled people. Through this partnership, our aim is to respond to this need, as well as making an important statement about inclusion, in the hope that it will act as a springboard to further exposure and opportunities for learning disabled filmmakers, and help change public perception of learning disability film exhibition."
Each mentee is matched with a leading film industry professional who provides advice and guidance over a nine-month period. Former mentors include Ben Wheatley, Andrew Macdonald, Walter Murch, Danny Boyle, Barbara Broccoli, Sam Mendes and Nira Park.