Dir/scr: Stephen Burke. Ireland. 2009. 104 mins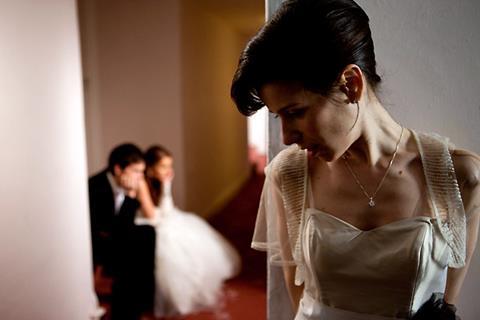 Sally Hawkins, who made such an impression in Mike Leigh's Happy-Go-Lucky, helps give Irish screwball comedy Happy Ever Afters a boost thanks her quirky and infectuous charm, and while the film is modestly engaging theatrical life is likely to be limited.
Writer/director Stephen Burke's story set-up is nicely old-fashioned. Two very different weddings find themselves booked into the same venue for the reception and find themselves clashing and interacting in different ways.
Maura (Hawkins) is marrying asylum seeker Wilson (Ariyon Bakare) for money, while nervous Freddie (Tom Riley) is marrying neurotic Sophie (Jade Yourell) for the second time. The result is an expected comedy of confusions with a goodly amount of slapstick humour thrown in for good measure.
The film has opened in France to modest reviews and is set for a limited UK/Ireland platform. International attention will focus on Hawkins' critical acclaim in Mike Leigh's film – plus she has a number of films set to open during the year – and could well boost DVD and VoD prospects.
Production company: Newgrange Pictures
International sales: Films Distribution (33) 1 53 10 33 99. www.filmsdistribution.com
Producer: Lesley McKimm
Executive producer: Jane Doolan
Cinematography: Jonathan Kovel
Production designer: John Hand
Editor: Guido Krajewski
Music: Sponge Music
Website: www.happyeveraftersthemovie.com
Main cast: Sally Hawkins, Rom Riley, Jade Yourell, Ariyon Bakare