Screen rounds up the biggest independent movers and shakers on the international scene.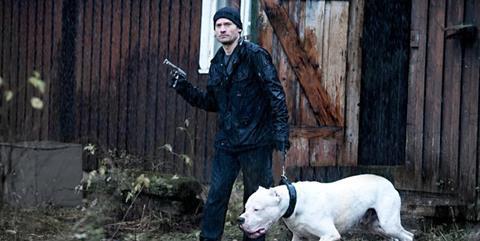 In Norway, Nordisk's Headhunters grossed more than four times its nearest rival, taking an excellent $1.8m from 183 screens at an average of $9,707. It was the Norway's biggest local opening of the year, drawing in 104,997 admissions, the second-most ever for a local production behind Max Manus in 2008.
Aksel Hennie stars in the thriller produced by Asle Vatn and Marianne Gray for Friland and Yellow Bird in collaboration with Nordisk Film. TrustNordisk has so far licensed the film to 45 territories.
The Fox International/Pantaleon romantic-comedy What A Man debuted top in Germany, taking $3.7m from 379 sites at an average of $10,687, beating out Final Destination 5 and Cowboys And Aliens in the process while Red Dog and Blind continued to see good returns in Australia and Korea, respectively.
Bona Entertainment's Overheard 2 and IM Global's The Inbetweeners Movie continued to lead the independents on the international scene, grossing a further $9.5m and $9.3m respectively last weekend.
The Chinese crime-thriller is playing on 1,746 screens across six territories for a cumulative of $27.5m, while the UK comedy had taken a staggering $42.4m by Monday morning.
In its fourth week Lotte's Korean hit Arrow, The Ultimate Weapon fell only 20% taking another $5m for an excellent $30.5m while US/UK production One Day took a further $4.7m from nine territories and Yoshihiro Fukagawa's drama In His Chart, starring Aoi Miyazaki, opened well in Japan, scoring $3.9m for Toho.