Dir: Pascal Chaumeil. France. 2010. 102 mins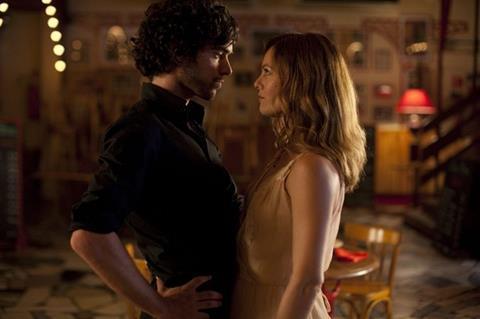 A clever premise played with jaunty humour, Heartbreaker (L'Arnacoeur) is a smart French comedy that mixes fantasy and reality into a formula just original enough to entertain a very broad spectrum of filmgoers.
Foreign distributors should find willing customers with relative ease.
An instant hit on home turf, the tale of a paid seducer given barely a week to break up a charming couple benefits from glitzy locations in Monaco and thoroughly enjoyable performances from its protagonists. Foreign distributors should find willing customers with relative ease.
While we know we really shouldn't root for scoundrels, that's half the fun en route to a conclusion that's actually semi-profound on the topic of what constitutes an ideal mate.
At the behest of paying customers, frontman Alex Lippi (Romain Duris), his sister (Julie Ferrier) and brother-in-law (Francois Damiens) deploy a battery of improvisational skills, psychology and chutzpah to persuade girlfriends and brides-to-be that they're in the wrong relationship. The trio is so good at their work that they've never failed - and the woman in question always assumes she changed her mind of her own volition.
The couple-busting trio has standards: Alex never sleeps with a target – he merely charms her - and the crew refuse to intervene in a truly happy relationship.
For various compelling reasons, the happy couple rule is suspended when Alex has only a few days to dissuade classy wine specialist Juliette (Vanessa Paradis) from marrying her sweetheart of three years (Andrew Lincoln), a handsome, filthy rich Englishman who shares her commitment to humanitarian work.
Alex's customary tactics only get him so far, with each set-back played for well-calibrated laughs…the perennial bachelor sure of his charms would appear to have met his match. With the wedding countdown clock ticking and a pressing need for money, Alex & Co. pull out all the stops.
Prolific Duris, a popular generational stand-in for Gallic thirtysomethings, is as comfortable with comedy as he is with drama (Persecution, The Beat That My Heart Skipped), while gap-toothed sylph Paradis, a beloved singer who rarely acts, hits all the right notes here. Ferrier and Damiens provide an excellent counterpoint as ordinary-looking people who are enduringly nuts about each other.
Anyone who has ever set foot in Monaco can tell you that in real life nearly every onscreen gambit would be foiled by no-nonsense security personnel. But the fact that suspension of disbelief functions as well as it does is a compliment to a light but intelligently structured script. Remake mavens would do well to keep the tone intact.
Production companies: Quad Films, Script Associes, Focus Features International, Chaocorp
International sales: Kinology, +33 (0) 9 51 47 43 44
Producers: Nicolas Duval Adassovsky, Yann Zenou, Laurent Zeitoun
Screenplay: Laurent Zeitoun, Jeremy Doner, Yoann Gromb
Cinematography: Thierry Arbogast
Production designer: Herve Gallet
Editor: Dorian Rigal Ansous
Music: Klaus Badelt
Main cast: Romain Duris, Vanessa Paradis, Julie Ferrier, Francois Damiens, Helena Noguerra. Andrew Lincoln