South Korea's box office is seeing a new phenomenon with Hindi film Black clocking up over 700,000 admissions and staying ahead of all other foreign releases in its third week.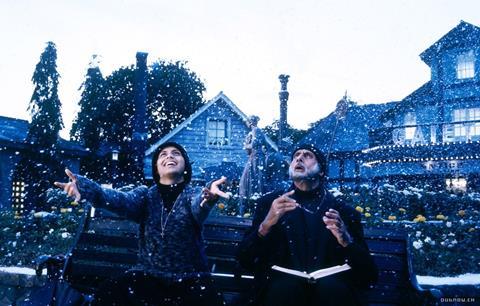 Directed by Sanjay Leela Bhansali and starring Rani Mukherjee and Amitabh Bachchan, the four-year-old Bollywood picture is based on the life of Helen Keller.
In a territory which predominantly trends toward local and Hollywood fare, then turns to European, Japanese and Chinese films before anything Hindi, Black opened Aug 27 at number three, behind local blockbusters Take Off and Haeundae, and ahead of Hollywood's G.I. Joe: The Rise Of Cobra.
Local distributor N.E.W. took a solid 316 screens for the film in its first weekend.
This past weekend, the film stayed on 252 screens to take in another 100,794 admissions. The film ranked number five, still ahead of all other foreign films.
It was followed by the extended version of ski jump hit Take Off, Sandra Bullock's rom-com The Proposal, My Sister's Keeper, and French action thriller Vertige (a.k.a. High Lane).
Box office was topped by Cynergy's local mother-daughter drama Aeja, clocking up 305,877 admissions on 431 screens in its first weekend, followed by ski jump hit Take Off with 259,431. The action film also made it into the all-time Top 10 and totalled over 7.4 million admissions.
Based on a true story, Showbox Mediaplex's The Case Of Itaewon Homicide took third place this weekend, followed by CJ Entertainment's tsunami blockbuster Haeundae.
The latter has also taken over 11.2 million admissions, putting it in the top four record-breaking admissions category for Korean films after The Host, King And The Clown and Taegukgi.