Fresh from its Venice premiere, Ann Hui's The Golden Era has been selected as Hong Kong's entry to the best foreign-language film category of the Academy Awards.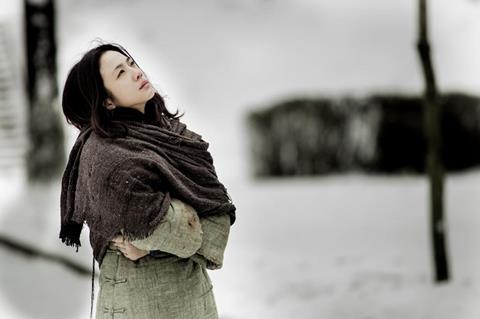 The news was announced today (Sep 16) by Hong Kong's Motion Pictures Industry Association (MPIA).
Starring Tang Wei, the film premiered as the closing film at this year's Venice Film Festival before moving on to Toronto. It will also screen as a special gala at the upcoming Busan International Film Festival, where Hui is being honoured as Asian Filmmaker of the Year.
The film is scheduled for release in China and Hong Kong on October 1, so will need to screen for one week before that date to be eligible for the Oscars.
Scripted by Li Qiang, who also wrote Hui's The Postmodern Life Of My Aunt, the film is biopic of the early 20th Century writer Xiao Hong.
It was produced by Hong Kong's Edko Films and mainland companies Stellar Mega Films, China Film, Beijing Spring Film & TV and Beijing Cheerland Film and TV. Edko Films is handling international sales.
On Jan 15 2015, the Academy of Motion Picture Arts and Sciences (AMPAS) will announce which five films have been nominated from all of the international entries to go forward in the final line-up to compete for the Oscar for Best Foreign Language Film.
The Academy Awards will take place on Feb 22 2015 in the Dolby Theatre, Hollywood.