Dir: Kevin Macdonald. UK. 2013. 101mins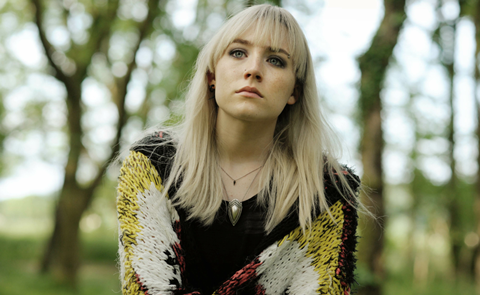 A delicate and striking post-World War III tale about how love can conquer all, the lyrical and gently haunting How I Live Now may be too mild-mannered to stand up against the recent spate of post-Apocalyptic movies, but its relish for love in the face of adversity ultimately sets it apart and makes it something of a tender charmer of a film.
Kevin Macdonald directs with grace and ease, and imbues the scenes of the youngsters embracing their rural idyll with a delightful bucolic charm.
Based on Meg Rossoff's award-winning near-future novel, the film is set in rural Britain on the eve of the Third World War. But Kevin Macdonald's film is not a futuristic tale that relies on special effects or grandstanding action moments, it is very much about people rather than action (in fact when it does attempt some action scenes they jar rather than aid the story) and about first love rather than explosions.
The film is propelled by an engagingly feisty and gritty performance by Saoirse Ronan as American teenager Daisy who is set to live with her family. With her bleach-blonde hair, piercings and punky eye make-up, urban Daisy is initially bemused and at odds with the remote rural idyll she finds herself in, where her young cousins essentially run wild and are very much left to their own devices.
It takes her time to feel part of this freewheeling family – her young cousins Isaac (Tom Holland) and Piper (Harley Bird) want to include her in their games and adventures, while she is also drawn to older cousin Edmond (the impressive George MacKay, very much a rising star) who is very much the strong and silent type.
She is just beginning to embrace this rural life when war breaks out, a nuclear explosion rocks the countryside and white ash falls from the skies. The American Embassy wants to evacuate her, but by this stage she has fallen for Edmond, and together with him and the children they all make their home in a nearby barn. All looks oddly idyllic until soldiers arrive and split up he boys and girls, with Dairy and Piper taken away to work in a camp.
Having declared their love for each other, Daisy is determined to try and find her way back to Edmond. Biding their time, she and Piper eventually gather enough supplies to try and get home, and heading off through dangerous territory, the pair head off on foot to try and reunite with their family. This complex and vulnerable young woman – despite her façade of bluster and cynicism – must struggle against the elements and threats from those out to harm them, eventually proving herself a strong and determined character who will let nothing stand in her way.
Saoirse Ronan is terrific as the determined Daisy, a teenager on the threshold of becoming a woman and who in the face of a changing world finds love, and will move mountains to try and protect that love. George MacKay is, perhaps, given less to do, but has a gentle charm that suits the role perfectly.
Kevin Macdonald directs with grace and ease, and imbues the scenes of the youngsters embracing their rural idyll with a delightful bucolic charm. He seems less at ease in the scenes involving gunplay and danger, but the film is not really about action (though things do get satisfying tense as Daisy and Piper make their way through dangerous territory) but is simply a tale of young love divided.
As a contrast to 'young people in peril after devastation' films such as The Hunger Games or Tomorrow, When The War Began (also based on young persons novels) How I Live Now is a much more gentle, romantic and even uplifting – at times – film, relishing rural beauty and first love above blood and gunplay. And it is gently memorable because of that.
Production companies: Film4, Cowboy Films, Passion Pictures
International sales: Protagonist Pictures, www.protagonistpictures.com
Producers: Charles Steel, Alasdair Flind, Andrew Ruhemann, John Battsek
Executive producers: Tessa Ross, Robert Walak, Piers Wenger, Nigel Williams
Screenplay: Jeremy Brock, Penelope Skinner, Tony Grisoni
Cinematography: Franz Lustig
Editor: Jinx Godfrey
Production designer: Jacqueline Abrahams
Music: Jon Hopkins
Main cast: Saoirse Ronan, George MacKay, Tom Holland, Harley Bird, Anna Chancellor