Chinese netizens have been raising questions over the box office success of patriotic war movie, Hundred Regiments Offensive, released last weekend to coincide with the 70th anniversary of the defeat of the Japanese in the Second World War.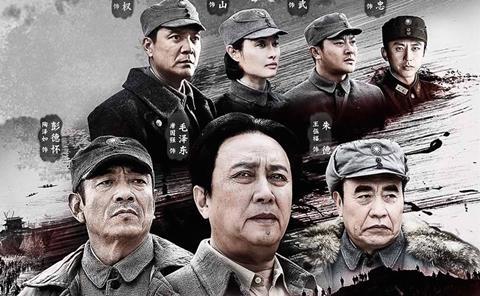 Produced by August First Film Studio and other state-owned entities, the film took second position at the China box office for the week August 24-30, grossing $22.84m in three days.
Terminator Genisys grossed $58.04m in its first full week, for a total of $84.88m after eight days.
According to figures on the widely-used Maoyan app, Hundred Regiments Offensive accounted for less than 10% of cinema bookings over the weekend, but pulled in almost 50% of the box office. On September 1, the film had 54.8% of the box office from just 11.6% of total bookings.
Meanwhile, Terminator Genisys accounted for nearly 30% of bookings but had only 15.5% of total box office.
Over the past few days, local industry execs and other netizens have started to question the figures on social media platforms such as WeChat and Weibo.
Pictures have also been circulating of ticket stubs printed with Hundred Regiments Offensive but with other film titles hastily hand-written over them.
Prominent bloggers say this suggests that cinemas are shifting box office takings away from Terminator Genisys and other titles and reassigning them to the patriotic movie.
They also claim that cinema chains were issued with box office targets for the film – exhibitors that meet the targets are allowed to keep all the revenue while failure could result in unspecified penalties.
Among the films thought to have lost box office over the weekend are three new releases – Cao Baoping's The Dead End, Hou Hsiao-hsien's The Assassin and Mabel Cheung and Alex Law's Tale Of Three Cities.
The Dead End came in third over the week, grossing $19.79m, while The Assassin took sixth place with $6.35m and Tale Of Three Cities came in tenth with $1.49m.
Go Away Mr Tumor came in fourth with $10.04m for a cume of $78.07m.
Monster Hunt grossed $8.94m for a cume of $384.19m.
China's Film Bureau and state-owned distributor China Film Group took to WeChat to refute the claims and said that if cinema chains were stealing box office they would be punished.
China Film Group also stated that the high occupancy rate was due to block bookings from state-owned companies.
Johnnie To's Office opens in China this weekend, while Mission: Impossible – Rogue Nation is scheduled for September 8.