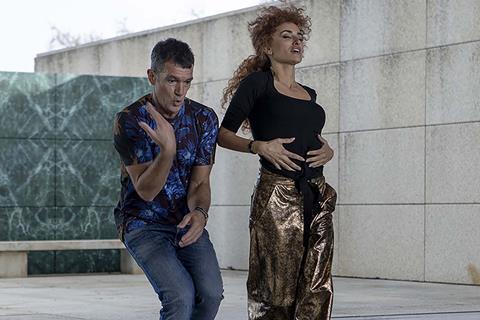 IFC Films has acquired US rights to film industry satire Official Competition starring Penelope Cruz and Antonio Banderas following its Venice world premiere.
Mariano Cohn and Gastón Duprat directed from their screenplay co-written with Andrés Duprat about a diva director commissioned by a millionaire to make a great work of cinema to star two actors who are poles apart.
The cast includes Oscar Martínez and José Luis Gómez and is produced by The Mediapro Studio's Jaume Roures. Executive producers are Javier Méndez, Laura Fernández Espeso and Javier Pons.
IFC Films will release the film in 2022. Company president Arianna Bocco said, "Penelope Cruz and Antonio Banderas shine together on screen in Official Competition. Their chemistry is undeniable, and we believe US audiences will be delighted to see them come together in this crowd-pleasing film."
"We hope that the American public will have fun and surprise with this acid comedy and discover a new acting side of Penélope Cruz and Antonio Banderas. Going hand in hand with IFC Films, together with our international distributor Protagonist Pictures, is already a guarantee of success," said Marta Ezpeleta, Director of The Mediapro Studio Distribution.
Bocco brokered the deal with CAA Media Finance, Protagonist CCO George Hamilton and COO James Pugh and Manny Nunez on behalf of the filmmakers. Protagonist Pictures represents worldwide sales.