EXCLUSIVE: IM Global has picked up international rights outside the US and South-East Asia to Chinese action comedy Hollywood Adventures, produced by Justin Lin.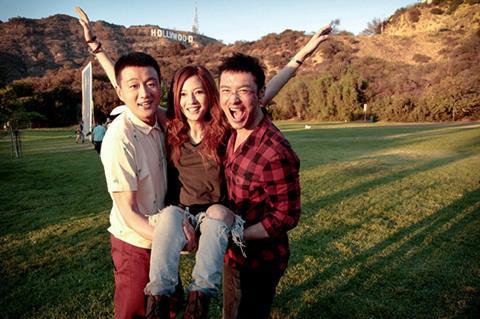 Directed by Timothy Kendall, the Chinese and English-language film was mostly shot in Los Angeles and stars Huang Xiaoming, Tong Dawei and Vicky Zhao Wei. It was backed by Beijing-based Enlight Pictures and Bruno Wu's Seven Stars Entertainment. A wide Chinese release has been scheduled for June 26.
In addition to Lin, producers on the film include Anne Clements, John Pierson and Lin's partner in Perfect Storm Entertainment, Troy Craig Poon.
IM Global is also selling Wuershan's big-budget adventure The Ghouls, co-produced by Wanda Pictures, Huayi Brothers and Enlight Pictures, at Cannes. "We're seeing more of these big Chinese movies that in terms of production values and visual sophistication can compete with anything out there," said IM Global chief Stuart Ford.
Under its output deal with Huayi Brothers, IM Global is also selling Cheng Er's drama The Wasted Times, starring Zhang Ziyi, Ge You and Asano Tadanobu, which is currently in post-production.
At Hong Kong Filmart in March, IM Global also launched sales on Huayi Brothers' romantic comedy Only You, directed by Zhang Hao and starring Tang Wei and Liao Fan. The film is based on Sony's 1994 film of the same name, which starred Marisa Tomei and Robert Downey Jr.