Imaginative, perceptive and characterful screenplays provided the blueprint for this year's best films.Jeremy Kay assesses the the leading contenders in the original screenplay category.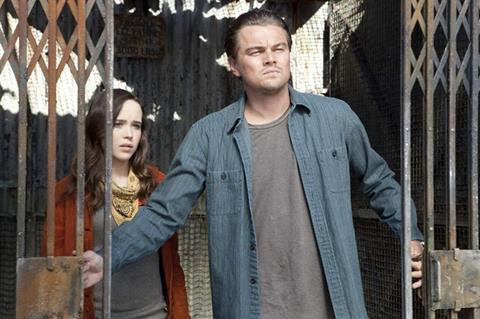 An outstanding group of candidates enlivens this year's original screenplay contest.
David Seidler's The King's Speech is the one to beat, and the industry has taken the film to its heart. However nothing is certain and the field is so strong that one of half a dozen rivals could steal the show when the Academy Awards are handed out on February 27.
Seidler manages to create an endearing but never patronising portrait of Bertie, the stammering blue-blood who transitions from the Duke of York to George VIwhen his brother's shock abdication thrusts him on to the throne.
But it would take a brave punter to write off British film-maker Mike Leigh, an Oscar stalwart very much in the mix this season with his screenplay for Another Year.British talent has another worthy standard bearer in Christopher Nolan, a commercial auteur whose sci-fi enigma Inception is not only a global blockbuster but an intellectual treat.
Good writing is fiendishly difficult and even the best do not excuse themselves lightly. Derek Cianfrance and his Blue Valentine co-writers turned out more than 60 versions of the screenplay before he felt he was ready to start filming. And Mark Heyman delivered 20 drafts of Black Swan before director Darren Aronofsky was satisfied.
Original screenplay: LEADING CONTENDERS
INCEPTION
SCREENWRITER Christopher Nolan
WHAT'S THE STORY? Nolan likes a puzzle, as he demonstrated with thriller Memento, which earned him a shared original screenplay Oscar nomination with his brother Jonathan in 2002. The ambitious Inception looks likely to garner a second nod, and has already picked up a Golden Globe nomination.
BLACK SWAN
SCREENWRITERS Mark Heyman, Andres Heinz, John McLaughlin
WHAT'S THE STORY? A bewitching fable of female empowerment that interweaves wild flights of imagination with a heartbreaking lead character arc. When Mark Heyman came in to work on John McLaughlin's script in the quest to realise Darren Aronosfky's complex vision, they produced no fewer than 20 drafts before Aronofsky was ready to shoot. None of the screenwriters has been nominated for an Oscar before.
TOY STORY 3
SCREENWRITER Michael Arndt
WHAT'S THE STORY? Toy Story 3 rounds off a beloved franchise in a highly satisfying manner. The critical and commercial hit throws yet more curveballs at Woody, Buzz and the gang, in an impeccably constructed story of loyalty and friendship. Arndt won the best original screenplay Oscar in 2007 for Little Miss Sunshine. Toy Story 3 is based on a story by John Lasseter, Andrew Stanton and Lee Unkrich.
THE KING'S SPEECH
SCREENWRITER David Seidler
WHAT'S THE STORY? Seidler seems assured of a first Academy Award nomination for The King's Speech. He has already garnered a Golden Globe nomination for his screenplay and will almost certainly have picked up a number of critics awards by the time the Oscar nominations are revealed on January 25. This is just desserts for the longtime TV and feature writer who, as a child, developed a stutter and viewed the real-life stammering monarch as an inspiration. Seidler's stage version is due to open on Broadway in spring 2011.
THE KIDS ARE ALL RIGHT
SCREENWRITERS Lisa Cholodenko, Stuart Blumberg
WHAT'S THE STORY? Cholodenko and Blumberg have never been Oscar-nominated but that could soon change. The tautness of the writing, the clarity of the characters and the emotional sweep of the family story at the heart of The Kids Are All Right have garnered Cholodenko and Blumberg a Golden Globe nomination for their screenplay. In conjuring up Nic and Jules (pictured below) and their happy brood, they have brought life to fictional people whom it feels difficult to leave.
GET LOW
SCREENWRITERS Chris Provenzano, C Gaby Mitchell
WHAT'S THE STORY? This co-authored character study about a reclusive old man with a secret (played by Robert Duvall, pictured) is all the more rewarding because of the time it takes to unfold. As a meditation on guilt and the courage it takes to be true to the memory of actual events, it offers a quietly devastating exploration of how a life is defined. Provenzano earned a WGA nomination for the hit TV series Mad Men.
SOMEWHERE
SCREENWRITER Sofia Coppola
WHAT'S THE STORY? Coppola won the Oscar in 2004 for her original screenplay for Lost In Translation and could be in the running again this year. Somewhere is a typically elegant slice of whimsy about a world-weary film star who becomes reacquainted with his daughter. The bonding process helps the celebrity to forget about his loneliness and Coppola's script poses a fundamental question with grace and subtlety.
ANOTHER YEAR
SCREENWRITER Mike Leigh
WHAT'S THE STORY? Leigh's unorthodox technique of extensive story and character exploration months before a single frame is shot has resulted in one of his finest films. The seemingly innocuous tale of a year in the life of a happy couple and their friends is engaging. Leigh has had four Academy Award nominations in the original screenplay category (and two as director) but has never won an Oscar.
BLUE VALENTINE
SCREENWRITER Derek Cianfrance, Joey Curtis, Cami Delavigne
WHAT'S THE STORY? Cianfrance's journey in bringing Blue Valentine to the screen is one of extreme dedication. The first-time director turned in more than 60 drafts of his doomed romance, which blends the present day with vivid flashbacks, in one of the most mature and candid explorations of a relationship to reach the screen in a long time.
THE FIGHTER
SCREENWRITERS Scott Silver, Paul Tamasy, Eric Johnson
WHAT'S THE STORY? The Fighter brims with energy and humour and features memorable episodes of crowd-pleasing verbal sparring. The story of two brothers whose closeness may prove to be the very thing that pulls them apart is textured and doesn't offer simple answers. None of the writers has been Oscar-nominated before.
Other contenders
Luca Guadagnino's I Am Love works as a silent movie where the absence of words speaks with more eloquence than most writers could hope to achieve.
And if Woody Allen receives a screenplay nomination for You Will Meet A Tall Dark Stranger, it would be his 15th nod in total.
Also in the mix is Biutiful, written by Alejandro Gonzalez Inarritu, Armando Boand Nicolas Giacobone.