EXCLUSIVE: Rajkumar Hirani's P.K., starring Aamir Khan, is heading for a theatrical release in Japan following a deal between Nikkatsu and Indian studio UTV Motion Pictures.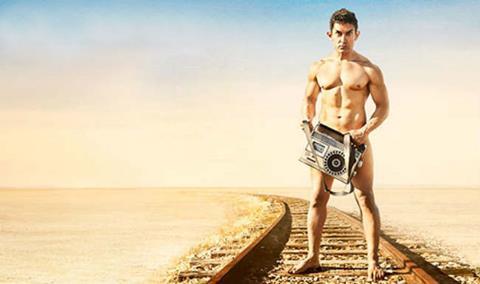 Nikkatsu plans to release the film theatrically in autumn 2016 and is in talks with the producers to arrange for talent to visit Japan to support the release. In 2013, the Japanese distributor released 3 Idiots, also directed by Hirani and starring Aamir Khan, which became the highest-grossing Indian film in Japan for 15 years.
"We love the film and highly appreciate its quality," said Toshihiko Tomita, vice president of Nikkatsu's international department. "We also recognise that this same combination will surely accelerate the Indian films movement again here in Japan."
Produced by Rajkumar Hirani Films and Vinod Chopra Productions, P.K. is a sci-fi satire about an alien who is stranded on Earth and grapples to understand 'god-men' and our planet's religions.
UTV handled worldwide distribution of the film, which became one of India's highest-grossing movies of all time at the end of 2014 and was also a surprise hit in China last year, grossing $18m.