UK-based film financier Ingenious has formed a joint venture with China's Hejing Culture to produce and co-finance a slate of independent films in a deal worth $200m.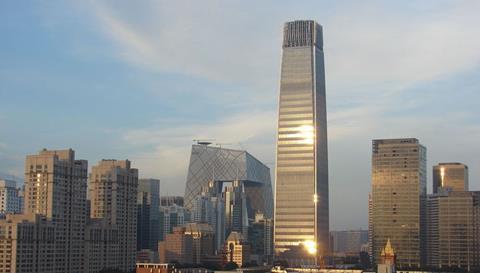 The deal comes two years after China and the UK signed a co-production treaty. The two partners said they intend some of the projects they co-finance to qualify as official Sino-UK co-productions. However, co-production status is not a requirement of the venture.
Backed by private and government investment, Hejing is a cultural media and film-television fund with more than $70bn assets under management. It has been involved in editing and republishing Chinese classic novels and owns the adaptation rights.
"It's time to go international and show the world the charm of Chinese content and Chinese story-telling," said Hejing Culture CEO Zhang Aiyi.
Ingenious CEO Neil Forster said: "The global market for entertainment content is experiencing an exciting period of change – from the seismic shifts in individual consumption patterns to the unprecedented growth in China.
"Any long-term global growth strategy has to involve an alignment with the right kind of partners, and we couldn't be more delighted to be working alongside Hejing."
UK Minister of Culture Ed Vaizey said: "The UK film industry is one of our greatest success stories, powered by the huge wealth of creative talent that exists in the UK, both on and off screen. It's fantastic to see collaborations such as this come about as a result of the landmark UK-China co-production treaty."
Ingenious has backed films such as Brooklyn, Carol, Avatar and Life Of Pi.
The agreement with Hejing was partly facilitated by Wang Hui of Lanshen Investments and Chris Milburn of the UK's Midsummer Films Productions.