The festival's top dog talks to Jeremy Kay about his role at a festival he has been involved with for more than two decades.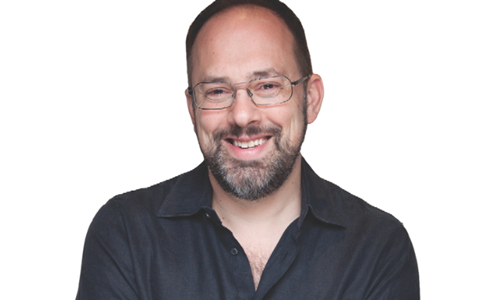 Well known on the circuit, Spence has also served in senior programming roles at Palm Springs and San Francisco in an influential career that now sees him devote his energies to Seattle.
The Seattle International Film Festival runs from May 19-June 12.
Tell us about your new role
My new role is festival director and chief curator. We're hiring an executive director who will fund-raise and focus on the business side. That will allow me to focus on the festival and curate the year-round cinema.
It's a big festival – what's new this year?
It's a 25-day festival so it's massive… We want to find a way to make it manageable and ways for the audience to engage. New this year is Wild, Titillating and Fantastic (WTF) for genre and fun, late-night shows. We're also launching SIFFX, looking at the future of cinema. It's a four-day festival-within-a-festival from June 2-5. Opening night on will be projected 360 degrees at the Laser Dome at Pacific Science Center.
There are going to be panels, masterclasses and workshops and a lot of VR installations by Nonny de la Pena and more things to be finalised. X Gallery will showcase new technologies in storytelling.
We've increased the cash awards this year to be more than $32,000 and expanded the competition sections to include a Main Official Competition Section as well as an Ibero-American Competition. The cash awards will be doubled to $10,000 per the five feature competitions for the 2017 edition of the festival.
This year's five juried feature-length competitions carry $5,000: Official Competition, Ibero-American Competition, New Directors Competition, New American Cinema Competition (FIPRESCI), and Documentary Competition. This year's shorts competitions carry $2,500: Live Action, Animation, and Documentary.
Why is now the right time for the Ibero-American Competition?
There's so much new cinema coming out of Latin America and Spain and Portugal so we wanted to have a programme that focuses on that. I've been to Buenos Aires this year and saw some great films, so it just seemed like we could do something to put a spotlight on that region. There are nine films in the competition and more than 15 from Latin America in the festival as a whole.
Any plans for China?
We're looking at China in a bigger way. We're going to do a focus in 2017. Our China Stars spotlight is being supported by WASA North America & Hainan Airlines.
What does SIFF offer as a year-round experience?
We're a non-profit. We've really built up the year-round aspect of what we do. Besides the festival we have year-round cinema, educational programmes and outreach on story-telling from K-12, film appreciation – that sort of thing. We operate five screens year-round – more during the festival. The audience over a year is around 175,000. During the festival it's 150,000.
We operate the Egyptian Theater, which was the hub of the festival since 1980 and recently reopened in 2014, and the Uptown Cinema. We bought that and reopened it 2011. We look at the ecosystem of people going to see movies. With all this talk of small screens, the communal experience is still alive.
The National Endowment For The Arts (NEA) awarded us a grant of $80,000 for the 2016 festival. This is the largest grant given to any arts organisation by the NEA in Washington state for this granting cycle. That's partly because of what we do in the community year-round. The Academy gave us a grant of $25,000 to continue our African Pictures programme. The Academy has supported that for three years and continued that this year.
As it did in Cannes, Amazon Studios has a strong presence at your festival
[Amazon] is based there and Amazon Studios has provided seven films to SIFF. Like Cannes, the festival opened with Café Society and they also have Gleason [featuring a local American footballer] and we close with The Dressmaker.
Tell us about the tributes
Captain Fantastic screens and as part of the Viggo Mortensen tribute the festival will screen Eastern Promises and A Walk On The Moon and a late night screening of The Lord Of The Rings: The Return Of The King. He will receive the Seattle International Film Festival Award for Outstanding Achievement in Acting. There will also be an on-stager with Molly Shannon and the world premiere of Miles.
It's a long festival, as you've said, with lots to see. How do you keep up with what's out there?
We have a great programming team of more than 20 programmers. I go to the bigger film markets and tag on a trip to places to watch screenings. But really it's a network of friends and programmers and advisors. We receive about 5,000 submissions. Last year we had 286 features and more than 150 shorts and this year it's about 264. That gives us a lot of latitude in terms of the range of films we can showcase. We don't just show art house; we like to show people some of the more popular films audiences are watching around the world.
Obviously you love all your children equally but do you want to pick out a few to look out for?
Being 17 premiered in Berlin. Megan Griffiths has a new film – she's a Seattle film-maker and it's called The Night Stalker. There's a Swedish film called A Man Called Ove that's not been seen much by American audiences. I also loved this Australian film called Girl Asleep that played in Berlin. There's a great film called We The People 2.0, a doc that's not really so much about environmental causes but about how the process is stacked against the individual. It explores how people can engage more and become like activists. It's from the same group that worked with Leonardo DiCaprio on his environmental docs.
We have a ton of films without distribution; more without than with. We've always been a festival about promoting the theatrical experience and believe in supporting seeing films year-round and not just at the festival.