The prize-winning director talks about why he was unable to resist making The Idol, the story of the Palestinian winner of Arab Idol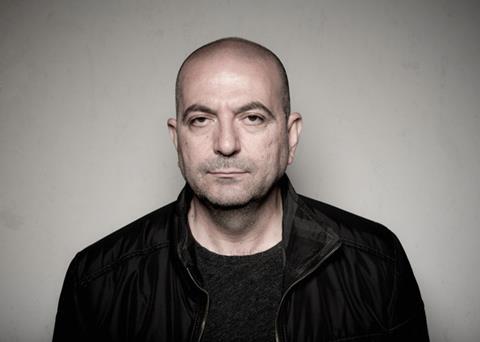 Mohammed Assaf's journey from humble Gaza wedding singer to the international pop sensation who was crowned winner of the second season of Arab Idol in 2013 has made him a regional superstar. His final performance literally gave voice to the Palestinian plight. His incredible story forms the basis of Hany Abu-Assad's crowdpleaser The Idol, which arrives in Dubai hot off a festival run that has already taken the director from Toronto to Doha and most recently Antalya, Turkey.
This is a change of pace for Abu-Assad — in all senses. After his strenuous efforts to make Paradise Now and Omar, two powerful and intense thrillers that each received Oscar nominations for best foreign-language film, The Idol is an irrepressibly feelgood film that took just four months to get financed. International sales have also been stellar.
"My sister told me about Assaf when I was in Cannes to pick up the Un Certain Regard jury prize for Omar," Abu-Assad recalls of the film's
origins. "I usually don¹t follow that kind of television show, but Assaf's story and his voice just got me hooked. I was more happy to
see him win than I was to win my Cannes award.
"When I was approached a year later to direct a film about him, I got goosebumps. I realised that art — and Assaf's voice is an art — can be so powerful in the way it turns ugliness into beauty. Art knows no boundaries and no obstacles. We can all understand art no matter what our differences."
Abu-Assad rewrote from scratch the script that was first presented to him. As with his previous films, he was interested in seeing how far he could play with the associated storytelling conventions.
"With this story I am trying to find the fine lines between drama and melodrama and between fairy-tale and realism," says Abu-Assad, whose desire to root this rags-to-riches biographical fantasy in authenticity meant The Idol became the first feature to shoot on location in Gaza in decades.
"I tried to make it so the audience has no idea what to expect one moment to the next. When there's a scene of high drama, I turn it to laughter. When it's light, I take the film back to the dramatic. The audience is on a rollercoaster throughout."